All-electric concept car: IMAGINE by KIA centrepiece of KIA stand at Geneva Motor Show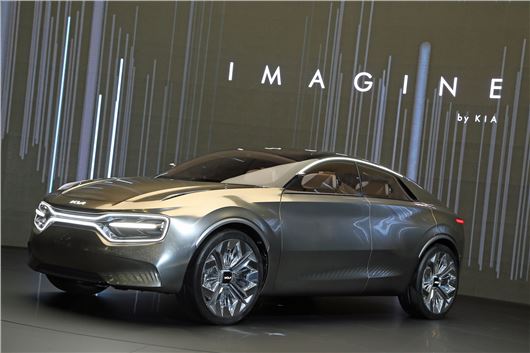 Published 05 March 2019
An all-electric concept car: IMAGINE by KIA was centrepiece of the KIA stand at the Geneva Motor Show
KIA wanted to emphasise the progress it has made in building mainstream EVs and hybrids.
So as well as the IMAGINE showstopper, KIA's first car conceived solely as an EV, every car on the KIA stand was either electric or hybrid.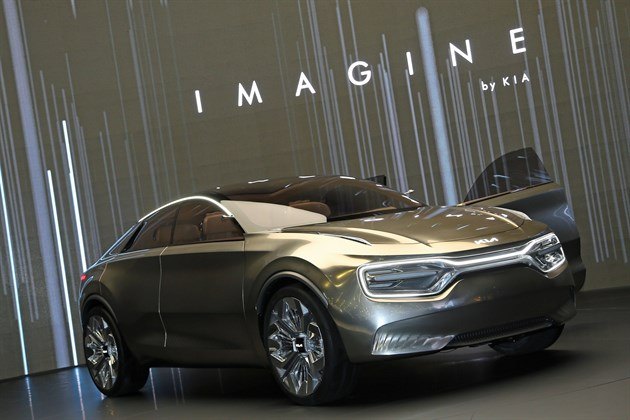 IMAGINE by KIA features a new illuminated 'tiger mask' that encircles the main LED headlamps behind a single sheet of clear acrylic, creating the effect of piercing eyes floating free of visible support. (This was very difficult to photograph.)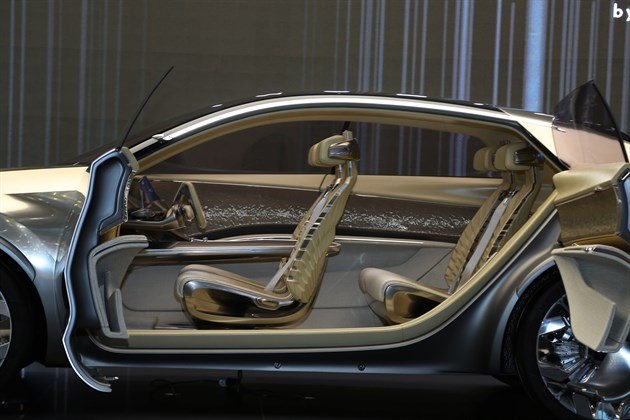 Conceived as an EV from the start, the long wheelbase and lack of driveshaft intrusion allows an airy and spacious passenger compartment. 21 individual ultra-high-resolution screens curve their way uninterrupted across the dashboard creating a single satnav, instrument and infotainment control centre.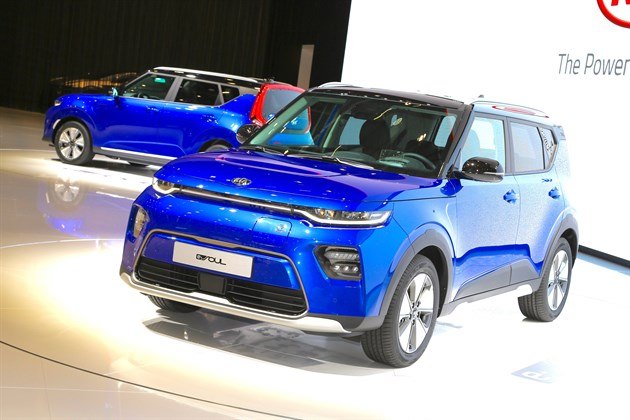 KIA also launched its new e-Soul EV at the show, offering 64kWh or 39.2kWh batteries which KIA claims are "up to 30% more energy efficient than Europe's current best-selling electric vehicle."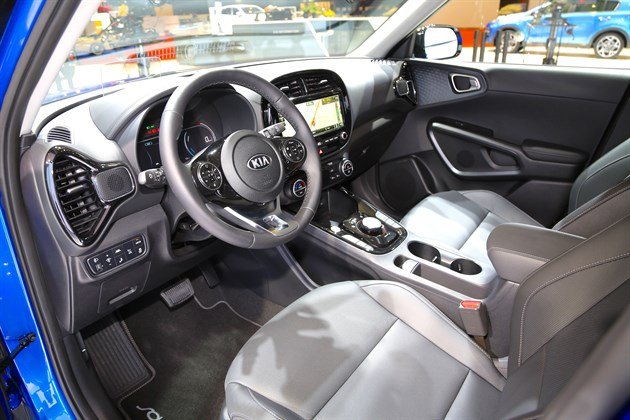 In addition, KIA introduced its new UVO CONNECT telematics technology available on the Soul EV, upgraded Niro Hybrid Niro Plug-in Hybrid. The 'connected car' technology will be introduced to other KIA models in the near future. In the Soul EV it is accessed via a 10.25-inch TFT LCD screen, providing vehicle charging information, charging station locations, charger availability and connection compatibility. Users can also remotely stop or resume vehicle charging, enabling them to take advantage of cheaper overnight electricity tariffs.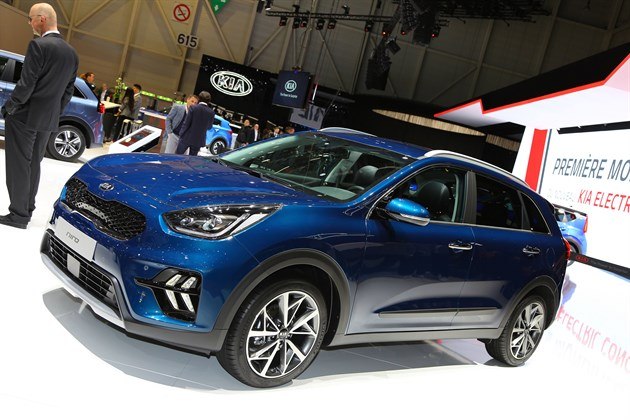 So far 270,000 KIA Niros have been sold worldwide since the model was introduced in 2016, of which 100,000 sales were in Europe and 12,900 in the UK. In 2018 45,255 Niros were sold in Europe: 34,642 hybrids and 9,951 PHEVs.
The upgraded KIA Niro hybrid, now with a towing capacity, goes on sale in Europe during the second quarter of 2019.
All KIA cars come with KIA's unique 7-year 100,000 mile warranty.
More at KIA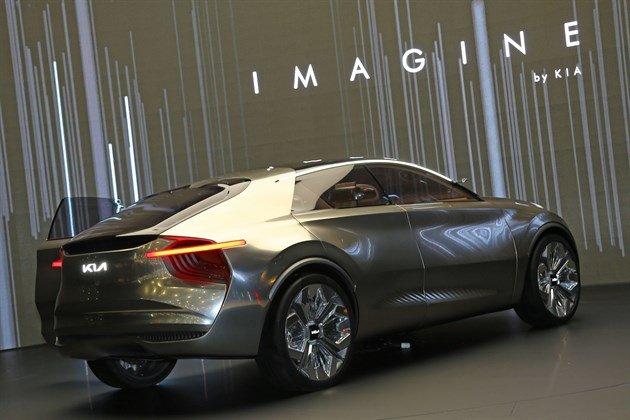 Comments
Author

Honest John
Latest