Comment: 2017 VED changes - a chance to scream at cyclists again?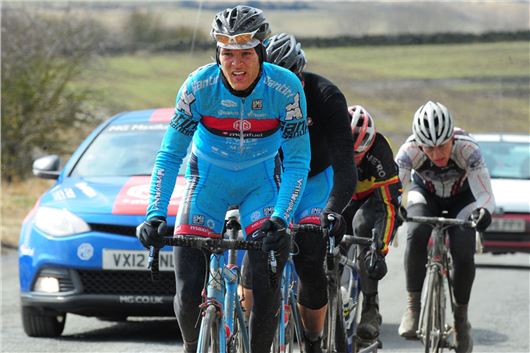 Published 10 July 2015
We knew nothing of what was to come. It was Budget day, and left and right would clash on Twitter, and our Facebook feeds would be peppered with self-serving links to newspapers on the red or the blue side of the debate. We knew that. But we didn't think there'd be much to report of an automotive nature.
Then George Osborne pulled a shocker out of his little red box: sweeping changes to the car tax system, coming April Fools Day 2017.
It's a rare day that the motoring press gets something genuinely surprising and generally newsworthy – it's usually mostly press releases about mid-life facelifts, or whichever celebrity Jaguar has hired that week to stand next to one of its cars.
So we worked through it, and of course, it quickly became apparent that the Government's tax wizards had rustled up a formula for getting more tax out of car buyers.
You can see why that is by looking at this top ten, but to give you a couple of examples, today a new 1.5-litre diesel Nissan Qashqai costs £100 in VED over the first six years, but buy one on April 1st 2017 and that will leap to £840. The BMW 320d suffers the same fate.
Yet, Mr. Osborne claims that the average amount paid by a British motorist today is £166 per year, while 95 per cent of all cars fall into the new standard band, meaning they'll only pay £140 per year from 2017 – a £26 reduction for the vast majority, then.
It's probably that fact that's prevented carmageddon, that's prevented every motoring interest group in the UK from rushing out statements featuring such Westminster-withering classics as "beleaguered motorists", "hard-working car owners" and "potholes". Because whenever the cost of motoring goes up, a new set of potholes rains down from the sky. That's a fact.
The calm could also be because, for once, most agree that the Government has done the right thing. The CO2-based VED system has absolutely done its job in terms of forcing down the carbon dioxide emissions of new cars – look at the Audi A7 3.0 TDI Ultra, for example, which is big and beautiful and quiet and quick, but emits significantly less CO2 than any Ford Ka you could buy as recently as 2008.
What the Government is doing now, then, is taxing the wealthier middle classes. That's right, a Tory Government, hitting its heartland where it hurts. Quick, someone call The Guardian.
It's doing that with the 'premium' levy that adds £310 every year to the £140 standard rate for cars over £40,000 – the sort of new cars that the better off people buy. Simplistic, yes, but in fact quite a clever way of getting more from the people that can afford to pay it. Even the zero emissions Tesla Model S is subject to the charge, which most people would agree makes sense:  if you can afford a £70,000 electric car, you can afford £1500 in tax.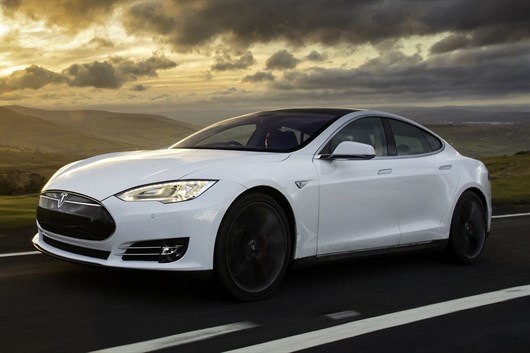 Free tax? Not any more.
But, of course, it's not all plain sailing.
High priced hybrids have become even more pointless than they already are: a 99g/km Mercedes-Benz C-Class hybrid that today is considered an eco car and commands no tax will, from 2017, require £2,370 in VED payments over six years. But buy a diesel C-Class at a slightly lower price, and all of a sudden you're no longer 'premium', so despite higher CO2 emissions your tax bill will be far, far lower.  
And there are a good few models, mostly from the likes of Audi, Lexus and BMW, that straddle this £40k mark by a few quid either side, so it'll be interesting to see if and how those companies offset the premium tax come 2017.
The problem is, some of those premium cars are built in the UK – like Jaguars and Infinitis – and that's getting the SMMT in a tizzy: "British-built premium cars are in increasing demand at home and globally, and the industry helps to support almost 800,000 jobs in the UK. Levelling a punitive tax on these vehicles will almost certainly impact domestic demand," said Mike Hawes of the Society of Motoring Manufacturers and Traders.
Time will tell, but looking at the numbers, a basic diesel Jaguar XE will jump from £0 in VED to the flat £140 rate come 2017 – unlikely to make any difference to a potential buyer – while even the worst case scenario that sees an F-Type hit with an additional £1635 in tax over six years…well, for a £53,000 car that's unlikely to make-or-break a deal either.
No, the worst thing likely to come from this VED change is not a dip in car production at UK factories. It's the fact that all the money raised will actually be spent on the roads, for the first time in decades. Yes.  
Clearly, this itself excellent news – no more potholes! Obviously.
But think of the poor cyclists. What the chancellor has done is made a load of high-spec executive car drivers – you know the type, who wear shades when it's not sunny and drive with their elbows on the door sill at all times - even more angry than they already were, because now they have to pay more tax.
And not just any tax – road tax. It's actually a road tax now, which means that every time the man in a top-end diesel Audi or BMW drives too close to a cyclist, he can legitimately scream "I pay my road tax" at him out of the window, before getting back to eating his Kit-Kat.
April 2017 onwards will be a bad time for Lycra wearers.
Comments
Author

Mark Nichol
Latest