Electric car grant scrapped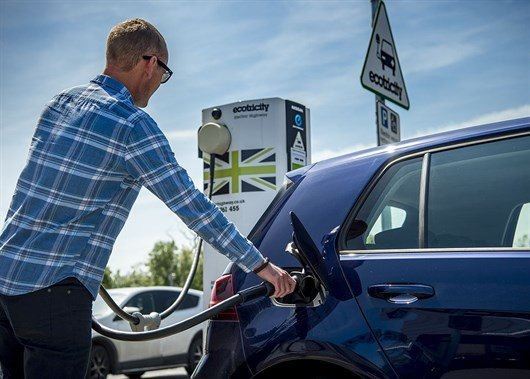 Published 14 June 2022
The UK Government has scrapped the electric car grant from today as it looks to 'refocus'  funding by investing in the UK's public charging network. The move means the cost of many new electric cars will increase overnight.
Introduced in 2010, the plug-in car grant was launched to encourage car buyers to switch to alternative-fuelled vehicles, initially offering £5000 off the price of a new electric car or plug-in hybrid.
Since then it has been gradually scaled back. In March 2021 the maximum grant was reduced from £3000 to £2500 while the last change in January this year saw it cut from £2500 to £1500. A move many industry experts called to be reversed.

It has now been scrapped altogether, instead £300m will be put towards plug-in grants to boost sales of plug-in taxis, motorbikes, wheelchair accessible vehicles plus vans and trucks.
However, the Society of Motor Manufacturers and Traders says scrapping the ban sends the 'wrong message' to car buyers. "We are now the only major European market to have zero upfront purchase incentives for EV car buyers yet the most ambitious plans for uptake," says its Chief Executive, Mike Hawes.
"If we are to have any chance of hitting targets, government must use these savings and compel massive investment in the charging network, at rapid pace and at a scale beyond anything so far announced," he added.
>> Cheapest electric cars to buy in 2022
Electric car sales in the UK enjoyed their most successful year in 2021 with more sold than the previous five years combined. Today there are an estimated 477,000 electric cars on the road in the UK and more than 790,000 plug-in hybrids (PHEVs).
Over 11 years, more than 500,000 cars have been bought using the plug-in car grant scheme, with £1.4 billion of taxpayers money spent.
All existing applications for the grant will continue to be honoured and where a car has been sold in the two working days before the announcement, but an application for the grant from dealerships has not yet been made, the sale will also still qualify for the grant.
According to the Department for Transport, the change will allow government funding to 'target expanding the public chargepoint network, helping to eradicate "range anxiety" and ensure the transition to zero-emission transport is easy and convenient for all drivers across the UK'. The government has committed £1.6 billion to building the UK's public chargepoint network.
Comments
Author

David Ross
Latest