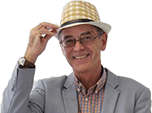 Vauxhall Zafira (1999–2005)
Last updated 17 July 2018
Packs seven people into a short length. Rearmost seats fold into floor.
Fairly bricklike styling. Centre rear seat is a single bench.
Updated 13 April 2018
Report that 2003 Vauxhall Zafira 1.6 needed three oil pressure switches in three months and they all leak.
Introduction
Owners' reviews
Reliable, practical and versatile workhorse.
Great family workhorse car - near retirement now
Please research more in to this vehicle
Brilliant car until it breaks down and needs dealer diagnostics
Great car love it for its versatility