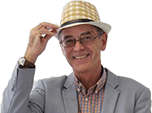 Vauxhall Zafira (1999–2005)
Last updated 20 September 2018
Packs seven people into a short length. Rearmost seats fold into floor.
Fairly bricklike styling. Centre rear seat is a single bench.
Updated 20 September 2018
Report of Vauxhall Zafira A reaching 461,000 miles with few problems until 'retired' in 2002.
Introduction
Owners' reviews
Car is fine.Absolutely needed for nothing but 1 tyre.
Reliable, practical and versatile workhorse.
Great family workhorse car - near retirement now
Please research more in to this vehicle
Buy a Vauxhall Zafira from £8,620