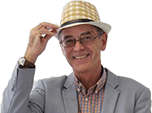 Review: Renault R-Space (2011)
Futuristic new MPV that shows what the next Scenic will look like.
Styling will likely to be toned down when it arrives.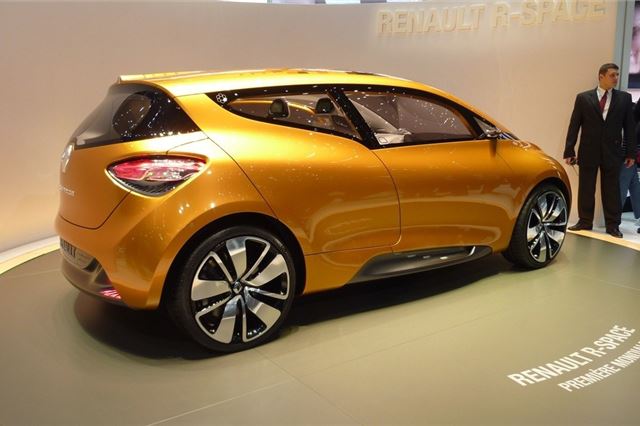 Recently Added To This Review
2 March 2011
Renault unveiled its R-Space concept car at the 2011 Geneva Motor Show. As the third concept car to be completed under the direction of Laurens van den Acker, R-Space represents the "Family" stage in... Read more
Renault R-Space (2011): At A Glance
The future is orange according to Renault. The French manufacturer unveiled two concept cars at the Geneva Motor Show in 2011, both finished in bright orange paintwork. Along with the Captur crossover, Renault also gave a debut to the R-Space concept, which shows the looks that the next Scenic will take.
According to Renault's blurb, the brief given to the designers was to come up with a simple, sensuous and welcoming family vehicle to express Renault's new design philosophy in the MPV class. And apparently the bright colour - and the rest of the interior - was inspired by the image of the family Sunday breakfast.
And family is a big factor in the design. In the back of the R-Space, the world revolves around children. This is designed as a play space that is flexible and versatile. It's formed from a simple cube shape but has 27 miniature motors which power an array of height-adjustable hexahedrons. These have four settings  - from an all-flat surface, to a booster seat, a table or a random configuration (only when the vehicle is parked) for children's games.
The R-Space also showcases Renault's new smaller TCe turbocharged petrol engine which will be launched next year. The new unit is a three-cylinder engine with a capacity of just 900cc but Renault says it provides the kind of performance you'd expect from a 1.6-litre engine with 110bhp and 160Nm of torque. Thanks to its small size it's very efficient with average claimed economy of 76.5mpg and CO2 emissions of just 95g/km.

To further help economy, the R- Space is fitted with a system known as DRIVINGECO². With a push of the Eco button, this system automatically adapts engine response in relation to the various parameters influencing energy consumption such as altitude, ambient temperature, use of heater, etc.
It also comes with Visio-System, which uses a forward-facing camera dedicated to driver-assistance features. So for example when the camera detects a set of traffic lights changing from green to red, DRIVINGECO² advises the driver to stop accelerating. But if the camera detects a clear road ahead, the advice would be to accelerate to reach the required cruising speed.
What does a Renault R-Space (2011) cost?
Buy a used Renault from £5,998