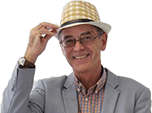 Nissan Qashqai (2014–)
Model History
November 2013
Second generation Nissan Qashqai unveiled
The striking new Qashqai is 49mm longer than the current model and fractionally lower and wider, giving it a sleek, poised stance while maintaining the crossover style, compact dimensions and raised driving position.
4337mm long x 1806mm wide (not including mirrors) x 1590mm high
Wheel and tyre sizes:
16-inch steel with 215/65 R16 tyres
17-inch alloy with 215/60 R17 tyres
18-inch alloy with 215/55 R18 tyres
19-inch alloy with 225/45 R19 tyres
While front-wheel-drive variants will account for the majority of sales in most markets, four-wheeldrive ALL-MODE 4x4-i versions will also be available to match a choice of six-speed manual or all-new Xtronic transmissions.
Nissan Safety Shield is a collection of features designed to enhance the safety of occupants in line with Nissan's ongoing vision towards zero accidents, a sentiment underlined by the company's commitment to produce commercially viable autonomous vehicles by 2020.
Comfort, connectivity and control: three of the core elements that underpin the design and layout of the new Qashqai's cabin. Like the rest of the car, the Qashqai's interior combines innovative technologies with common sense solutions to everyday challenges. With more experience in the crossover sector than any other marque, Nissan is in a unique position to set new practicality benchmarks for the next generation of crossover.
The line-up consists of four engines: two petrol and two diesel, with the option of two- or four-wheel-drive. Customers can also choose between manual and all-new Xtronic automatic transmissions.
The 1.2-litre DIG-T is an Alliance-developed engine tuned specifically by Nissan for the new Qashqai. Driving through a six-speed manual transmission, this advanced turbocharged engine delivers 115PS (85kW) and generates 190Nm of torque. Despite its modest size, the 1.2-litre engine packs a real punch, offering sharper acceleration and greater flexibility than the outgoing 1.6-litre naturally aspirated engine.
Its lower weight and more fuel-efficient operation also means that the entry-level petrol Qashqai is considerably cleaner and more economical than the model it replaces. The 1.2 DIG-T engine emits 129g/km of CO2(15g/km less than the outgoing 1.6-litre petrol unit), and has a fuel consumption figure of 50.4mpg .
Like all engines in the new Qashqai range, the 1.2 DIG-T is equipped with Start/Stop ignition as standard, and benefits from a raft of fuel-saving technologies, including a regenerative alternator, optimised gear ratios and special low-viscosity oils.
Set to join the Qashqai range in the autumn of 2014, the most powerful petrol engine is the 163PS 1.6 DIG-T engine, combining sharp performance with low emissions and remarkable fuel efficiency. Tuned specifically for the Qashqai, this acclaimed engine features advanced turbocharging technology and a raft of additional features designed to maximise performance and economy.
With 240Nm of torque on offer, the 1.6 DIG-T delivers impressive low and mid-range pull, with excellent in-gear flexibility. Yet despite its strong performance, the range-topping petrol option retains impressive efficiency. Fuel consumption is 50.4mpg on the EU combined cycle, while CO2emissions are 132g/km.
The 1.5-litre dCi engine offers greater in-gear flexibility thanks to a 20Nm increase in torque. The engine also features Nissan's automatic Start/Stop system, with highly efficient smart management technology that ensures the engine restarts within 0.5 seconds of the clutch being engaged. Reduced combustion noise further enhances the unit's overall refinement. In terms of fuel consumption, the 1.5 dCi sets new standards in the crossover sector with an EU combined figure of just 74.3mpg.
Introduced on the current Qashqai, the 1.6 dCi engine is light, compact and strikes the perfect balance between strong performance and exceptional economy. Among the unit's many innovations is a cold-loop, low-pressure exhaust gas recirculation system. By recycling the exhaust gas at a lower temperature, emissions of nitrogen oxides and CO2are reduced.
Thermal management of the 1.6 dCi is also much more efficient with a reduced warm-up phase, reducing friction losses and fuel consumption. In two-wheel-drive manual form, the 1.6 dCi has CO2emissions of 115g/km and an EU combined fuel consumption figure of 64.2mpg. The Xtronic version emits 119g/km and returns 61.4mpg, while the four-wheel-drive manual version enjoys figures of 129g/km and 57.6mpg.
New Xtronic transmission. Developed specifically for the second-generation Qashqai, the new Xtronic transmission is available with the 1.6 dCi engine.
November 2013
Prices announced for Nissan Qashqai
Visia models, priced from £17,595, come with a range of new features including automatic air conditioning, Hill Start Assist, a five-inch colour HD infotainment screen, Chassis Control, TPMS (Tyre Pressure Monitoring System) and Speed Limiter/Cruise control all fitted as standard.
Acenta models continue the generous theme with a further list of premium features fitted as standard. Priced from £19,145, these include dual-zone automatic air conditioning, premium leather steering wheel and gear knob, 17-inch alloy wheels and a Luggage Board System. Safety equipment includes front fog lamps, auto headlamps and rain-sensing wipers.
Both the Visia and Acenta models come with the option of a Smart Vision Pack (£450) that adds Nissan's advanced Safety Shield system among other driver aids. Designed to enhance the safety of occupants, the pack incorporates Front Collision Avoidance, Driver Attention Support and Traffic Sign Recognition.
Acenta Premium models start from £20,995 and feature a raft of comfort and safety technologies. These include new-generation NissanConnect infotainment system with DAB radio. A rear view camera is also fitted as standard, along with i-key Start Push Button, parking sensors and a panoramic glass roof. Safety features include Front Collision Avoidance, High Beam Assist and Lane Departure Warning.
Range-topping Tekna models – which start from £23,145 – feature an array of new-to-sector technologies that further highlight Nissan's lead in the crossover market. For safety, Tekna models benefit from Bi-LED headlamps, Safety Shield with Traffic Signal Recognition and High Beam Assist.
Tekna models also excel when it comes to design and technology features. All models are equipped with 19-inch alloy wheels, roof rails, part-leather seats, a large glass roof, heated seats, front and rear parking sensors and Intelligent key with engine start button. The latest-generation NissanConnect system is also standard, including a seven-inch touchscreen display, DAB digital radio, Around View Monitor and smartphone connectivity.
November 2013
Nissan to build limited edition Qashqai
Nissan launched its new Qashqai with a limited edition model, which will be reserved for existing Nissan owners only. The Qashqai Premier Limited Edition comes with all-wheel drive and a 1.6 dCi diesel engine. Order books are now open and prices are expected to be in the region of £28,000.
Based on the range-topping Tekna trim, the Qashqai Premier Limited Edition gets a host of extra kit, including a pearl black paint scheme, 19-inch alloy wheels, roof rails and Bi-LED headlamps. Inside the SUV is decked out with full leather seats, custom dark carpets and a panoramic glass roof.
There's only one powertrain available - the 1.6 dCi engine with all-wheel drive - and theturbocharged diesel engine is mated to a seven-speed automatic 'box. Claimed fuel economy is 57mpg, while CO2 emissions will 129g/km, with 12 months VED costing £105.
Each special edition Qashqai gets a numbered badge, along with chrome side door sills and branded kick plates. Nissan's new Safety Shield system will also be fitted as standard, with front collision avoidance, traffic sign recognition and lane departure warning.
January 2014
Nissan Qashqai n-tec launched
The n-tec grade replaces Acenta Premium in the Qashqai line-up and is positioned between the existing Acenta and Tekna grades. It now makes Nissan's advanced driver and safety technology even more accessible and further enhances the vehicle's overall value proposition with starting prices for the grade identical to Acenta Premium at £21,700.
Outside, the n-tec grade features unique 18-inch alloy wheels with a stylish and distinctive black diamond-cut finish. Customers wanting to add even more features can choose an optional n-tec+ trim that include a full-length Panoramic glassroof and roofrails for an additional £550.
March 2015
Nissan Qashqai 1.2 DIG-T now listed with xTronic CVT automatic transmission.
April 2015
163PS/240Nm 1.6 DIG-T petrol engine now available in the Qashqai
July 2016
Black Edition added to the Qashqai range
A new flagship specification for the range, the Black Edition is the first Special Version of Qashqai available since the model was launched in 2013. Offered in a limited production run, the Black Edition is on sale now and priced from £27,310 OTR.
Based on the generously equipped Tekna grade, Black Edition enhancements include 19" Black Ibiscus alloy wheels, Pearl Black metallic paint, front and rear styling plates and 'Black Edition' badged door entry guards.
The model also gains the sleek Panoramic Roof with one-touch shade, making it the only Qashqai with a glass roof as standard – typically a £400 option on Tekna models.
August 2017
Nissan launches facelifted Qashqai
The upgrades focus on four areas – a contemporary new exterior design, higher levels of interior quality, improved driving performance and the addition of new Nissan Intelligent Mobility technologies to deliver even greater levels of customer comfort, reassurance and trust.
Prices start from £19,295 for the 1.2 DIG-T 115 petrol Visia 2WD 6-speed manual, up to £27,830 for the impressively equipped Tekna+ with equivalent 1.2 DIG-T 115 petrol powertrain.
Inside, there a new steering wheel which echoes the design of Nissan's newest models globally, including the all-new Micra. Now D-shaped, the horizontal base means easier entry and exit for the driver, as well as providing a sportier look and feel.
The air vents and interior door handles are finished in higher-quality, more tactile materials, while new stitching has been added to the centre console armrest between the two front seats from Acenta grade. The Qashqai's headliner is now dark from Tekna grade. For customers choosing a Qashqai with the XTronic automatic transmission a leather-style gaiter has been added to the gear selector.
Customer feedback has led to improvement of the Qashqai's two infotainment systems. DAB digital radio is now standard for the first time while the NissanConnect touch-screen satellite navigation unit (standard on N-Connecta grade and above, optional on Acenta) features a smart new user interface that's more app-like in appearance.
The front of the Qashqai has been completely revised, with an integrated new front bumper fitted as standard. It features much greater use of the car's body colour, with the visible black plastic benefiting from a more premium gloss finish. Vents on each side aid engine cooling.
In profile view the enhancements to the Qashqai are expressed through a new range of premium alloy wheel designs in 17, 18 and 19-inch sizes. All have been aerodynamically optimised to reduce drag. The largest size features two design elements which are new for Nissan Europe, and perfectly illustrate the new 'premium dynamism' of the Qashqai. Small steps have been created all round the circumference of the one-piece machined alloy rim, while each of the five spokes has a very subtle concave finish to its surface.
16-inch steel with 215/65 R16 tyres
17-inch alloy with 215/60 R17 tyres
18-inch alloy with 215/55 R18 tyres
19-inch alloy with 225/45 R19 tyres
The Qashqai's palette of exterior colours, with solid, metallic and pearlescent finishes, is enhanced with two vibrant new choices for customers who want to stand out from the crowd. These are Vivid Blue and Chestnut Bronze.
New to the Qashqai range is the addition of a fifth grade, Tekna+, which sits as the flagship of the line-up above Visia, Acenta, N-Connecta and Tekna. With exclusive new premium features as standard, Tekna+ is aimed at buyers seeking the ultimate Qashqai.
In the cabin, the new premium seats are trimmed in nappa leather, with 3D quilting on the centre panels – a first for Nissan in Europe. The design is replicated in the rear. Black leather is standard, with the choice of a rich plum colour as a £495 option. Standard on Tekna+ is the new BOSE Premium eight-speaker audio system. Externally, Tekna+ comes with premium gloss silver door mirror caps and roof rails.
Engine

1.5 dCi 110PS

1.6 dCi 130PS

1.6 dCi 130PS

1.6 dCi 130PS

1.2 DIG-T 115PS

1.2 DIG-T

115PS

1.6 DIG-T 163PS

Transmission

6MT (2WD)

6MT (2WD)

XTronic (2WD)

6MT (4WD)

6MT (2WD)

XTronic (2WD)

6MT (2WD)

CO2 (g/km)

99

116

122

129

129

129

134

Combined Cycle (mpg)

74.3

64.2

60.1

57.6

50.4

50.4

48.7
September 2018
Upgraded 1.5 dCi engine launched
The enhanced 115PS unit offers drivers a 5PS increase in power over the 110PS of the previous generation. Torque remains the same at 260 Nm, though the engine now features an all-new overboost function. This delivers an extra 5PS and 25Nm of torque for up to 15 seconds of driving.
October 2018
Qashqai gets new 1.3 DIG-T engine
The new engine – which is available in 140 PS and 160 PS outputs – delivers reduced fuel consumption and lower CO2 emissions. It draws on the strength and resources of the Renault-Nissan Alliance and is making its Nissan debut in the Qashqai.
From November, the engine will also be available linked to an all-new seven-speed Dual Clutch Transmission (DCT), the first time such a system has appeared in a volume Nissan model. This provides customers with a sporty and more direct dynamic experience, improved standing-start performance and smooth power deployment.
There are three versions with the new 1.3-litre engine – a 140 PS six-speed manual, a 160 PS six-speed manual and, from November, a 160 PS seven-speed DCT. Torque figures are 240 Nm for the low output, 260 Nm for the high output manual and 270 Nm for the DCT. All versions are front-wheel drive and meet the new Euro 6d-Temp emissions standard.
Prices for the new petrol engine start from £19,595 OTR RRP for a Visia 1.3 DIG-T 140 – an unrivalled price point within the UK's C-segment hatchback and SUV markets. The range-topping Tekna 1.3 DIG-T 160 is available from £28,595 OTR RRP. Prices for versions fitted with the new DCT transmission will be announced in due course.
June 2019
ProPilot tech added to Qashqai range
Nissan has launched its ProPILOT drive-assistance technology on the full Qashqai line-up. The system is now available on all automatic (DCT or CVT petrol and diesel) variants of the Qashqai.
ProPILOT is an advanced driver assistance system. Used during single-lane driving on the highway, the technology helps maintain the car's lane position and distance from the vehicle in front.
On Qashqai N-Connecta grades, ProPILOT is a £595 option – the same price as on the Nissan LEAF. The system is standard on both Tekna and Tekna+ grades. On Tekna+ models, ProPILOT is included within a Sport Option Pack that adds front and rear body colour painted bumpers; side silver finisher and 19-inch 'wind design' alloy wheels.
ProPILOT is only available on automatic versions of Qashqai – with either DCT or CVT transmissions. For Manual gearbox models, a Drive Assist Pack is available for the same cost as ProPILOT – a £595 option for N-Connecta models and standard fit for Tekna/Tekna+.
Featuring Intelligent Lane Intervention, Intelligent Cruise Control and Lane Keep Assist, the Drive Assist Pack is capable of most ProPILOT features except the ability to come to a complete stop and then resume driving in traffic.
Qashqai models with ProPILOT are now available to order from £28,040, with Drive Assist Pack versions from £25,490.