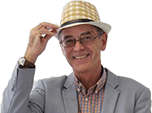 KIA Pride (1991–2000)
Last updated 1 September 2016
Cheap, and probably painless, urban transport.
Felt past its sell-by date, even at the time.
Updated 11 March 1991
Old Mazda 121 / Ford Festiva, always built in South Korea. When the 121 design moved on, Kia continued building the car as its Pride with three or five doors and even as a small estate. 11' 3" to 11'...
Introduction