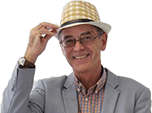 KIA Optima Sportswagon (2016–)
Last updated 25 July 2018
Great looking, spacious. High quality. Well-equipped. Good to drive and very reasonably priced. Three petrol engines as well as new diesel from 2018.
GT versions don't ride as well. Kia no longer makes 'cheap' cars – you'll pay less for a Vauxhall.
Updated 6 March 2018
Kia Optima upgraded
Gets improvements to exterior, interior and two new engines. The 1.7 CRDI diesel is replaced by the U3 1.6 CRDI offering 136PS and 320Nm torque. A new 180PS/1.6T-GDI engine with gasoline particulate filter...
Introduction
In the fine tradition of sexing up the estate car, Kia has called the Optima-based estate a 'Sportswagon'. It evokes an exotic lifestyle choice rather than reflecting your basic need to carry a lot of stuff. Fortunately, in a basic sense the Kia Optima Sportswagon is an estate that carries a lot of stuff. Mission accomplished.
If the story ended there that would do, but in fact the Optima Sportswagon has plenty of appeal beyond simply being a very long hatchback. It's a very stylish one for a start, but it also continues another fine tradition: of Kia models being high quality, generally lovely to drive and thoughtfully designed.
They're also, of course, reasonably priced too – though not the 'cheap' option they perhaps once were. Prices for the diesel-only Optima start at more than £22,000 - a couple of thousand pounds more than an entry-level diesel Toyota Avensis Touring Sports or Skoda Octavia Estate. And not far short of a Volkswagen Passat.
Kia will point to the Optima's superior standard equipment roster though, which in the company's own words is 'unashamedly targeted at business users'. It includes touchscreen navigation, a reversing camera, dual-zone automatic climate control, Bluetooth, DAB radio, 17-inch alloy wheels, roof rails and one-touch folding rear seats.
Three trim levels make up the range, named simply 2, 3 and GT-Line ('1' obviously sounds a bit too entry-level), though the 1.7-litre CRDi diesel with 141PS is your only engine choice – the petrol-electric plug-in hybrid (PHEV) is available in the saloon only.

The diesel comes with a dual-clutch automatic option as an alternative to the standard six-speed manual gearshift, but regardless, the Optima drives with a smoothness and solidity that's close to a Volkswagen. The manual gearshift may be a little on the light side, but the ride quality on non-GT cars is generally smooth (big wheels make it a little fussier over road surfaces) and ergonomics are fantastic. Anyone will find a comfortable driving position.
Aside from that the interior build quality is excellent – squishy surfaces in abundance – and another Volkswagen-like quality the Optima shares is a simple, intuitive cabin layout. Add to that reams of safety equipment along with Kia's seven-year, 100,000-mile warranty and you have an estate – sorry, a Sportswagon – that's extremely easy to recommend.
Kia Optima PHEV 2016 Road Test