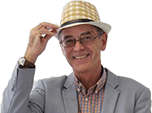 Ford Mustang (2005–2014)
Last updated 21 August 2018
Evocative looks, entertaining drive and wonderful exhaust note. 4.6 GT manual convertible best of the lot.
Left-hand drive only and available in Europe as an independent import only.
Updated 12 May 2017
R/2017/149:
FRONT DRIVER SIDE AIR BAG INFLATOR HOUSING MAY RUPTURE. In the event of a crash necessitating deployment of the driver side frontal airbag the front driver side air bag inflator housing may rupture...
Introduction
Recreation of 1960s icon, with a live rear axle. Was still built in Flat Rock, Michigan.