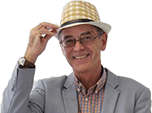 Ford Mondeo Vignale (2015–)
Last updated 27 October 2017
Known qualities of fifth generation Mondeo, with expensive premium leather trim and acoustic sound deadening to lift it into the luxury class.
Shifting entrenched attitudes is never easy, even if the product is better.
Updated 13 May 2015
The Mondeo Vignale is the first of Ford's luxury line with expensive soft premium leather coating much of the interior to lift the known qualities of the Mondeo into the Audi, Mercedes and BMW class....