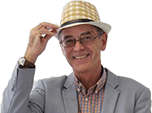 Ford GT (2004–2008)
Last updated 16 September 2015
Startlingly rapid recreation of the GT40, best known as a Le Mans racer in the 1960s. Very good investment.
Expensive and not as rewarding to drive as you might imagine, according to some reports.
Introduction
Nostalgic and very fast recreation of the Ford the took on Ferrari and Porsche at Le Mans, and won.