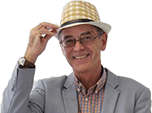 BMW i3 (2013–)
Last updated 23 January 2019
What's good
Four Star Euro NCAP crash safety rating. Adult occupant safety 86%, child occupant 81%, pedestrian safety 57% and safety assist 55%.
The BMW i3 has lifted the top prize at the first-ever UK Car of the Year Awards. It triumphed in the Best Supermini category before the new BMW went on to scoop the title of UK Car of the Year 2014.
What to watch out for
Production car doesn't have transparent lower doors because otherwise difficult to incorporate an opening ticket window for the driver for passing through ticket barriers. (Totally electronic barriers are unlikely to be sufficiently widespread within next few years.)
In the extended range version the fuel tank is small, effectively giving a range on petrol of between 60 and 80 miles.
The severe regenerative braking could cause a skid in icy conditions.
Extremely high insurance rates quoted to one reader: three times the rate of his previous car.
16-5-2017: Complaint that against an NEDC quoted mpg of 148 and an electric range of 28 miles an i3 with range extender is only averaging 58mpg and its electric range is only 6.8 to 12 miles.
4-3-2018: Reader reported being offered a year's extended warranty on his i3 EV (non range-extender) for an eyewatering £850 a year. (Puzzling because apparently, battery has a separate warranty.)
27-7-2018: Report that iDrive software in 2018 BMW i3 does not work with an iPhone 6. iDrive software in 2017 i3 did work with an iPhone 6, no problem. It could be that the BMW system does not support iOS updates.
23-1-2019: Report of various problems with 2015 BMW i3 purcdhased a 1 year old and 900 miles, now with 40k miles. "Problem with restraints and charging. Dealer says aircon refrigerant (R1234YF?) has leaked and that is causing the charging issues. Went into dealer at end of warranty in March 2018. Dealer replaced the charge control unit. "Since then niggles with charging - gets spat out from chargers. 12V battery failed and was replaced in Oct. Next day the charge unit could not engage. They replaced charge socket. Then the 12V battery would not charge. Since then frequent charging problems. Then restraint warning, odd noise (I think from the battery temperature controls) and most recently heater fan going mad."