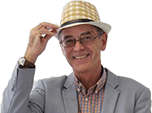 I lost the V5C to my car, which has been abroad for 10 years - how do I get it back to the UK?
My 10-year-old car has been in Spain for nine years and 11 months. I've lost the V5C, so what do I say at Dover when I try to bring it back to the UK?
Asked on by peter whapshott

Answered by
Honest John
Get a V62 form, fill it in and send it off. But I think if the car was not originally declared as exported using the original V5C and was not put on a SORN, you're in trouble because the car has been in Spain for 9 years and 11 months illegally. You have potentially evaded 9 years and 11 months annual tax. V5C application here:
www.gov.uk/government/publications/application-for...e
Similar questions

I bought a used car online. The seller said he was a trader and the car was advertised as a part-exchange, just MoT'd with a one year warranty. I booked to view it (80 miles away) over the weekend at his...

I just bought a used car. I have the V5C/2 green slip but it is already filled with somebody else's name and address, plus it has an old reference number and I can't pay the tax online. How can I pay the...

I purchased a car from a dealer and completed the V5, but after weeks I have not received the document. The dealer claims it's not his responsibility. How do I get the replacement?