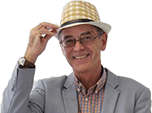 What's the best automatic city car?
What do you think is the best automatic city car?
Asked on by chris davey

Answered by
Honest John
Similar questions

In the main, I only drive twice a day for 1.3 miles each way. Should I keep the Lexus IS 2.5 V6 petrol or swap to a small petrol car, or even a hybrid like the Toyota Yaris?

I currently drive a Ford Fiesta Duratec dual auto/manual. Both my husband and I like this model and we are looking to renew this year. Unfortunately this model is not now being produced. Could you recommend...

I need to replace my beloved Toyota RAV4 auto which is 13 years old and has done 105,000 miles with a more economical secondhand car. The requirements are for a car of small size with low road tax, good...
Related models

Great around town. Folding fabric roof can be operated at any speed. Easy to drive.