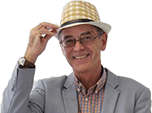 Smart ForTwo electric drive cabrio 2017 Road Test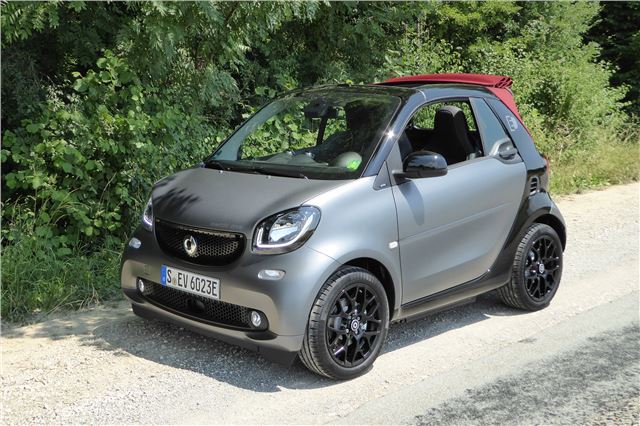 The Smart ForTwo electric drive is the sort of car we should all be driving in cities. It's a far cry from the misery and dubious safety of past horrors like the Gee Wiz. (I had a televised argument with Bamber Gascoigne about these around 15 years ago.)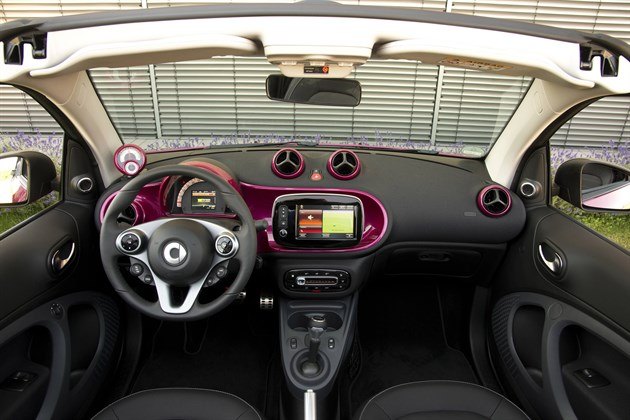 It's also a lot of fun. With 160Nm torque available from almost zero revs, it takes off like a jackrabbit whenever asked. No gears to select. No delay. Just instant acceleration, which is exactly what you need in a city, especially when it is accompanied by no sound and no noxious exhaust emissions at all.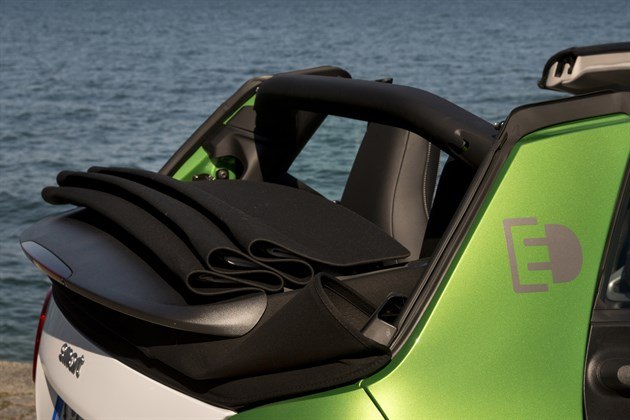 To make it even more fun, it's now offered as a Smart ForTwo Cabrio electric drive, so you can enjoy the clean air you are helping to create as well as any sunshine that manages to penetrate the cloud barrier.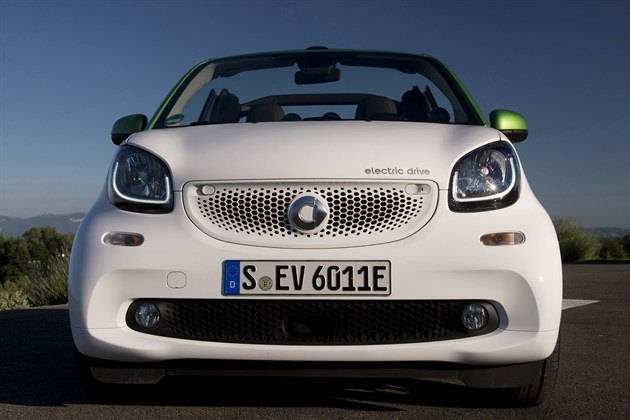 It's a little bit wider than the previous Smart 451, but offers a better turning circle of just 6.95 metres kerb to kerb, which means you can manage more 'U' Turns than Theresa May and makes it astonishingly agile and easy to park in town.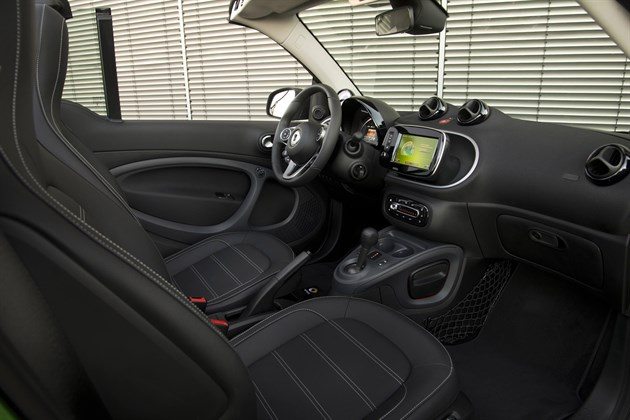 It's quite comfortable, too, with adjustable backrests that the Smart 451 didn't have. The 260 litre boot will take two small carry-on suitcases with ease. And, though the steering is super light, the weight of the battery pack makes the Smart extremely stable.
The standard 7 kW charger means the car can be charged in 2.5 hours using a 16 A charger. It has a Type 2 socket.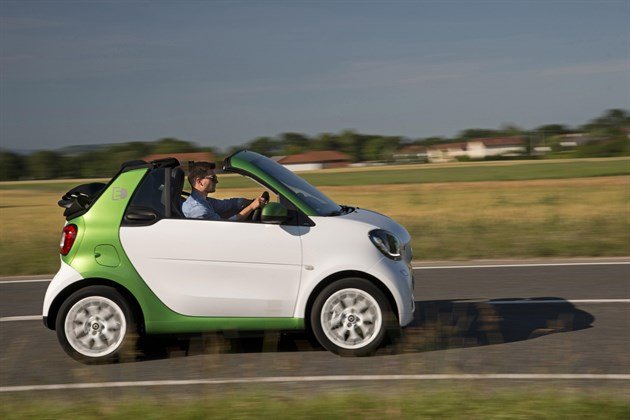 Range is about 96 miles with the a/c off, but you don't need a/c even in the 35C temperatures in which we drove the car. Top speed is limited to 80mph, and it's fine at 60 on a country road.
It comes as standard in Smart 'Prime' spec, which mean heated front seats, cruise control, leather covered seats, 15-inch alloy wheels, rear parking sensors, Smart media system with satellite navigation, active brake assist and charging cables for both domestic and public charging stations. There is also an acoustic ambient sound generator to alert pedestrians to the car's otherwise silent approach.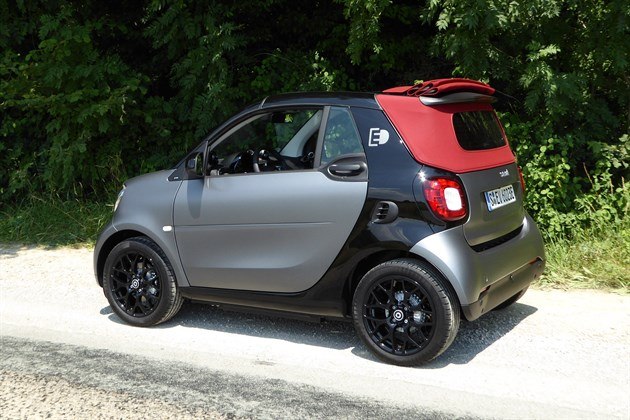 To increase the fun a wide range of colours options are available. A red rather than a black roof is an extra £115.
The electric drive package at £595 adds an exclusive electric green paint to the Tridion Safety Cell and door mirror pods.
For a further £595 you can add 'premium plus' equipment that includes ambient lighting, centre armrest, LED headlights and tail lights, front fog lights, automatic lights and wipers and a rear view camera.
There's also a winter package of heated steering wheel, and additional door and cockpit insulation for £295.
No delay either. First UK customer deliveries will be in July, 2017. So this isn't yet another tantalising convertible announced in June but not available until November.
At last there is an electric city car that's safe and so much fun to drive that thousands more can be encouraged to clean up their act and save the World.
Bamber Gascoigne will be delighted.