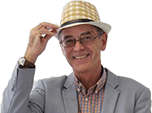 What is the best economical SUV for £12,000?
We will be looking for a family SUV around April/May and can spend up to £12,000. Will prices come down after the new reg in March? Also, with the crackdown on diesel, should we be looking at petrol? Our annual mileage will be 10,000 - 14,000 of mostly short local journeys, a few 20 mile commutes and 100 mile weekend trips. We're looking for the most we can get for our money; parking sensors are a must, Navigation would be a bonus and fuel economy above 40mpg (if petrol). So far it's between a 2013 Mazda CX-5 SE-L or Nav 2.2d 150PS or 2.0 petrol (this is economical still), a 2014 Kia Sportage 2 1.7 CRDi (not keen on the sluggish petrol version), Mercedes-Benz B Class 2.0d Sport and a Honda CR-V 1.6d SE-T. Front runners are the Kia Sportage, because of Kia's long warranty, and the Mazda CX-5 because I've heard it's better to drive.
Asked on by Dan

Answered by
Honest John
We won't know the new tax rates for existing cars until 9th March. If an additional tax is imposed on diesels then it will affect values of used diesels, but normally car prices rise through the spring until they level off in June/July. Repeated short local journeys not followed by much longer runs are likely to clog a diesel DPF and, anyway, a used diesel is already heading for DPF, EGR, Eolys and/or AdBlue heater trouble. You're better off with petrol. Try to find a Ford Galaxy or an S-Max with the 2.0 EcoBoost 200 or 240 engine.
Honest John recommends

– find and buy your perfect car, in just a few clicks