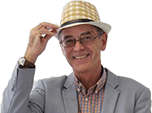 Citroen not authorising turbo replacement
The turbo failed on my C4 Picasso. The car is 4 months out of an approved used car warranty and the dealer has told me they have received notification from Citroen that the problem is due to a known fault.

The dealer has requested a contibution for parts but must still charge me £1200 labour.

This is £800 for the turbo replacement labour and another £400 to replace injectors. However, Citroen are refusing to fund the parts because the dealer cannot find documentation for the service they carried out when selling me the car.

Surely Citroen trust their own dealers and wouldn't the injector problem be related to the turbo failure?

What should I do, I've already spent £200 recovering the vehicle from the motorway and £90 to diagnose the problem and because I didn't book 2 weeks in advance I can't get a loan car and am having to pay for train fares.
Asked on by whithorn

Answered by
Honest John
Common problem on the 1.6 diesel due to the oil pipes to the turbo bearing coking up with carbon because the engine has been repeatedly switched off while the turbo was red hot. If the dealer sold you the car, then the dealer has to sort out the servicing with Citroen. If the dealer did not service the car as per the service book, then the dealer is liable for the cost this has landed you with.
Related models

Versatile five-seat cabin with a 500-litre boot, plenty of clever touches inside, easy to fold rear seats, comfortable ride, decent value for money.