Cheap Car Warranties
How to cut car warranty costs; mis-selling advice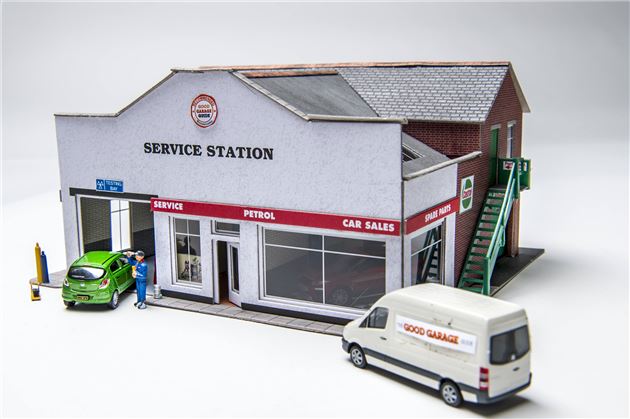 What is a car warranty and are they worth paying for?
All new cars come with a warranty that lasts at least two years. The majority of manufacturers then top this up to three years. Hyundai shook things up in 2001 with a five-year/unlimited mileage offering that was soon imitated by its sister company Kia with a seven-year/100,000-mile warranty.
Others have followed suit, including SsangYong, though you need to beware - sometimes a manufacturer will offer an extended warranty as an incentive rather than it being a permanent offering.
Once the manufacturer's warranty runs out, you have several options. The first is to sell the car, take a hit on depreciation, buy a new one and benefit from the manufacturer's warranty. 
The second is to do nothing and cover the costs out of your own pocket. This is a bit of a lottery, sometimes you'll get lucky and nothing will go wrong; other times you'll be left with a big bill. Good luck if you go down this route...
Then there are manufacturers' extended warranties. These can be on the pricey side and aren't always available on all models. 
Which is where warranty specialists such as MotorEasy*, Click4Warranty*, Warranty Wise and ALA - provided by the RAC* come in. These companies offer warranty cover for most makes and models and usually undercut main dealers. Shop around for the best cover, but make sure that you're comparing like-with-like as what is covered in a warranty varies from company to company.
Cover levels vary widely and purchasers should be careful to check out excesses, cover levels, claim limits and conditions. In recent times the major breakdown recovery providers have offered schemes such as Parts & Labour Cover and Breakdown Repair Cover. Unfortunately, these only cover you if you are on a journey at the time of breakdown (or at home, if you have already purchased their expensive home assistance package). Very few warranty claims materialise at the time of a breakdown so payouts are likely to be minimal - beware.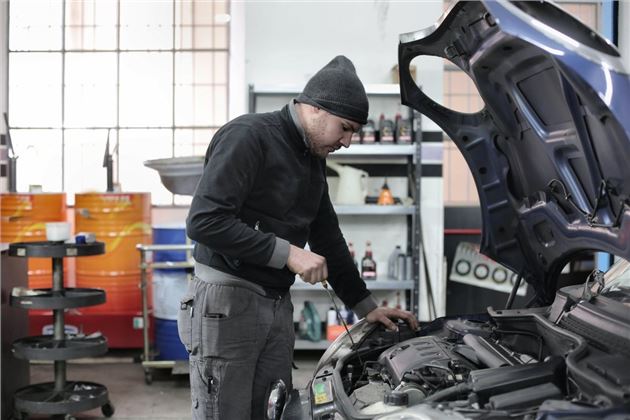 How much does a car warranty cost?
As with all things in life, you pay your money and take your choice with used car warranties. There are some available for less than £200, while the most expensive are around £650. You also have to factor in any excess you will have to pay towards a repair to decide whether cover is worth having or if it makes sense to put in a claim as the excess can be £250.
Generally, the more expensive the cover, the more you can claim for, but you must read the small print to know exactly what's included or not. You can often add in specific items to be covered to an aftermarket warranty policy, but this will increase the price.
Protect your vehicle against expensive mechanical and electrical repair bills with a warranty. Get £75 off a 12 month MotorEasy warranty plan when you use our exclusive code HJ75 at the checkout.
Code can not be used with any other offer or discount.
Make sure you use the code before 31 Dec 2021.
Do I need an aftermarket warranty?
Modern cars are more reliable than ever, so whether you decide to opt for an aftermarket warranty either from a dealer or third party provider comes down to how risk averse you are. For those who like every eventuality taken care of, a warranty will be a must. However, it's worth remembering the cost of the warranty may outweigh any claim you make or the bill for repairs, especially when you have to pay an excess.
For this reason, aftermarket car warranties are not for everyone. If you're confident your car is in good condition and will continue to work as it should, then the occasional servicing and repair bill will not come as much of a shock to the finances.
Does my car qualify?
The make and model of your car is largely irrelevant when choosing a car warranty unless you drive a supercar. What is important is the age and mileage of the vehicle. Most aftermarket warranty providers won't cover cars more than 10 years old and above 100,000 miles. If your car is closing in on either of the figures, you will probably be declined cover as the warranty company sees you as too great a risk.
There are aftermarket warranties for higher mileage cars that cater for vehicles up to 12-years old and up to 150,000 miles. However, they cost more and often have added restrictions about what parts and repairs are included in the warranty.
Depending on the provider and level of cover you choose, an aftermarket warranty can cover the basics of the engine and gearbox only. The more comprehensive policies cover every part of the car, though this is based on the vehicle being in tip-top condition when you buy the cover. When you are choosing a warranty, read the small print very carefully to be sure of what is covered.
You also need to make sure how much the policy will pay out for labour rates at a garage. Some may only cover this at approved repairers and there is often an upper limit. You should also be aware of 'betterment' where a repair makes your car more valuable than before as this can mean the warranty provider will expect you to contribute to the final bill.
More importantly, what's excluded?
Like all insurance policies, aftermarket car warranties can be littered with clauses that mean the provider doesn't have to pay out in the event of a claim. Read the small print thoroughly.
Even then, there will almost certainly be exclusions. These can be for time limits, so you cannot claim within the first 90 days of buying the policy. You might also find the cover doesn't protect you from 'consequential loss' where the failed part damages another component.
Other exclusions to look for are capped labour rates and claim limits that restrict how much of the repair cost you can get back. Also, some warranties only pay a portion of labour rates depending on the age of the car, so the older your vehicle the less the policy will contribute for the mechanic's time. If a fault needs to be investigated before it can be repaired, the cost of the diagnosis is often not part of the policy and you'll have to pay for this.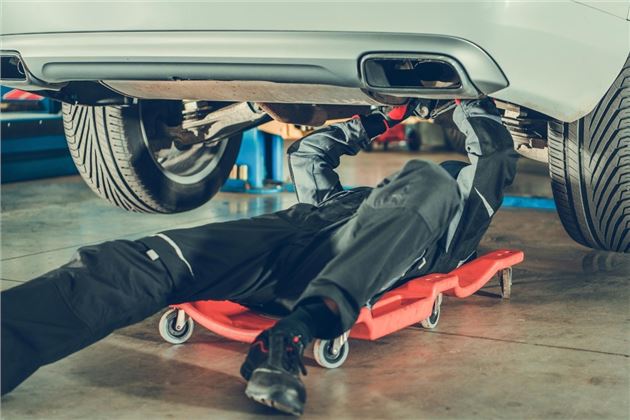 BUSTED: 10 Warranty Myths
Here's how to sort the fact from the fiction when it comes to car warranties.
1
Myth 1: You'd be mad not to have a warranty
Fact: Warranties are standard with almost every new car and usually last three years and 60,000 miles, though some offer cover for longer or shorter periods depending on the manufacturer. With aftermarket warranties, it's all about how prepared you are to accept the risk of an unexpected repair bill. With newer cars, an aftermarket warranty is not so vital but fixing a problem can be more expensive.
2
Myth 2: It's better to save a little each month than buy a warranty
Fact: For those who are organised, this could be the better way to pay for repairs. If you save the same as a monthly payment to a warranty company, you may never need to spend it if your car is reliable and you then have a lump sum to spend. However, if your car needs a major repair, you could end up heavily out of pocket. It depends on how reliable you think your car is and will be in the future.
3
Myth 3: The warranty covers any problem that crops up
Fact: With a manufacturer warranty or some comprehensive aftermarket warranties, this is almost true. But there are always exceptions and exclusions. Check the terms and conditions so you're not caught out by the small print.
4
Myth 4: Breakdown cover is the same as an aftermarket warranty
Fact: No, it's not. Most warranties include some form of roadside assistance and recovery. A breakdown policy will only get your car to a garage, not pay for the repairs.
5
Myth 5: All warranties are the same
Fact: No. Some warranties are more comprehensive than others, especially when it comes to aftermarket cover. Read the small print thoroughly and ask for an explanation of anything you don't understand. Be clear about what's important to you and which areas of the car are covered by the warranty. Also check how much the cover will pay towards labour rates and what excess you have to pay as the first part of any bill.
6
Myth 6: I need a warranty to get finance for the car
Fact: No. Some car salesman will try to sell you a warranty alongside a finance deal, but this is because they receive a fee for selling a financial product. If you want a warranty, shop around for the best deal and find one that best suits your needs and type of driving.
7
Myth 7: My car needs a full service history to get a warranty
Fact: No. However, your car needs to be in good condition, properly maintained to the manufacturer's schedule and have no pre-existing faults. Most providers will not pay out on claims within the first 90 days to avoid drivers taking out a warranty on a car they know has a big bill looming.
8
Myth 8: Can't buy a used warranty until manufacturer cover runs out
Fact: You can buy an aftermarket warranty for any age of car, even when it's brand new. However, doubling up on cover is a waste of money, especially when a manufacturer-backed warranty is likely to be more comprehensive than a third party provider's.
9
Myth 9: My car is too old for an aftermarket warranty
Fact: If your car is 10-years old and has more than 100,000 miles on the clock, you'll struggle to find a warranty to cover it. There are a handful of companies that provide warranties for cars up to 12-years old and 150,000 miles, but the cost is higher as there's a greater risk of the car breaking down.
10
Myth 10: Companies never pay out on warranty claims
Fact: No. Reputable warranty companies will pay out on any legitimate claim, so long as it adheres to the terms and conditions set out. If the company refuses and you think they should pay, you can complain to the provider, the Motor or Financial Ombudsman Service or go through the courts in extreme cases. Check the details of the warranty agreement for any claim to make sure you are covered and to see what exclusions might be in place that exempt the provider from paying out.
Ask HJ
Is the cover of the Toyota/Lexus Relax warranty better or worse than an extended warranty?
I purchased a brand new Lexus NX on 17 March 2021, which includes a three-year warranty. I also purchased an extended warranty with the offer to buy the fourth year warranty and receive the fifth year free. I will be getting the Lexus serviced at my Lexus dealership as part of a three-year service plan. Lexus Extended warranty has offered a full refund on my extended fourth and fifth-year warranty. But will the extended warranty I paid for offer better cover than their free after-service warranty? Your advice, please. Kind regards.
Essentially, as a Lexus owner, you're being offered an extra layer of cover if you remain faithful to the dealer network and you get it serviced within in the recommended intervals. There are no complex clauses, exclusions or caveats as it's supposed to be easy for owners to understand and benefit from. The idea is to simplify servicing and warranties for customers. However, I would suggest you read the terms and conditions of the extended warranty because there are some exclusions to be aware of: https://d3rvezpmgp265q.cloudfront.net/lexusone/lexgbenv11/LexusRelaxTCs-25.05.21_tcm-3157-2291533.pdf In short, from what I've seen in the Ts&Cs (which I've linked you to above), there are some major exclusions under the Relax scheme which may be covered by your extended warranty. These include but aren't limited to maintenance parts, rubber parts, body and paint, multimedia systems etc. This means components that are excluded from cover include brake pads, wheels and tyres, belts and tensioners, batteries (in non-hybrid models), spark plugs, rubber parts, shock absorbers, infotainment systems, paintwork, lights, seat covers, 12v socket, exhaust system (including cat. converter) etc. So, the point of the Relax scheme is to keep/bring back owners into the Toyota/Lexus servicing network. This is good in many ways because Lexus itself will offer the best Lexus servicing with genuine parts (though, it'll be more expensive than using an independent garage). I believe the Relax warranty itself is free, too, as it's automatically applied at each service. The best way to determine the difference between the warranties would be to look at the Ts&Cs of both. If you give your local Lexus dealer a ring, they'll probably be able to offer some clarity, too. You can then make a decision once you're armed with the facts of both warranties.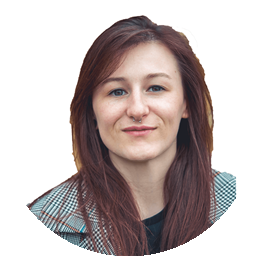 Answered by
Georgia Petrie
More Questions
What should I look out for with a car warranty?
There are many problems that can crop up with car warranties. Here's how to avoid the most common and how to resolve any issues that you encounter.
What sort of problems can arise with a car warranty?
The most common problem with warranties is the provider refusing to make a repair or pay for the remedial work. This can be due to a number of reasons, including the provider claiming your car is too old or its mileage exceeds the terms of the contract.
You might also find a warranty company or car maker refusing to cover the cost of repairs because your car has not been properly maintained according to the maker's service schedule. Another is that inferior or non-original parts have been fitted to the car as part of a routine service or previous repair work.
With aftermarket warranties, if you go ahead and have repairs made to the car without the warranty company first approving them, the firm is quite likely to turn you down for reimbursement as it didn't authorise the work. It may also claim the garage is not an approved supplier.
One other regular issue that comes up with warranties is the policy does not pay out for the whole cost of a repair. This can be because the labour rate charged by the appointed garage is too high, the price of the fix exceeds the value of your car or your policy has a price limit in place.
How can I solve this?
The first thing you need to do is read all of your warranty policy documents very carefully when you take out the cover and before making a claim. Be certain that what you want to claim for will be covered under the provider's terms and conditions and state this clearly when you make the claim. You may find there are exclusions you didn't realise that prevent you from making a claim or that you're covered for more work than you originally thought.
The key to smooth claims process is to maintain contact with the warranty provider at all times, regardless of whether it's a manufacturer-backed policy or one from a third party provider. Always be polite, clear in what you want to happen and that the policy covers you for the intended repair work.
If the warranty provider refuses your claim or declines to pay for work, ask them to set out their reasons in writing to explain in detail why they are not agreeing to fix your car.
Perhaps most importantly of all, do not be fobbed off by a warranty provider or dealer. Many will try to draw out the process for as long as possible in the hope you will get bored or need your car fixed in hurry. This tactic relies on you going away and not bothering them again. Don't do this. Keep phoning and, most importantly, writing to ask what stage the process is at and ask for all explanations to be given in writing.
If this doesn't work, you may have to take the car to a few garages to get quotes for the repair work. Tell the warranty provider that you will have the car repaired and then claim the cost of the work back from them unless they agree to authorise the work and pay for it.
In some cases, the provider will continue to deny your claim. This is where legal redress starts, but you should check whether the warranty company is regulated by the Financial Conduct Authority and if it's accredited by the Motor Ombudsman.
Complaining about a company to a trade body is often enough to prompt a resolution. In the event this doesn't work, your next step is to involve the Financial Ombudsman Service or the Motor Ombudsman. You will need to prove that you have given the warranty company every reasonable opportunity to resolve the problem through its own complaints system and more than eight weeks have elapsed since you made the provider aware of the problem.
If none of this works, you may have to resort to court action, which is expensive and there's no guarantee you will win your case. If this is the only option left, the Courts and Tribunal Service will advise you or you may engage a solicitor to pursue the case for you.
What protection do I have on a car warranty?
If you have a complaint about a warranty provider, you need to address this to the Financial Ombudsman Service, which is independent of the FCA or, alternatively, the Motor Ombudsman.
If you bought the car from October 2015 onwards, you're covered by the Consumer Rights Act. This states the car must be deemed by the dealer to be of a satisfactory quality for its age and value. Cars bought before October 2015 are dealt with by the Sale of Goods Act, which is not quite as comprehensive as the Consumer Rights Act but still gives you protection in law against faulty goods.
Ask HJ
Can I use an independent garage for my car's first service?
I have a Kia Rio GT Line, which is due for its first service. I would like to hear your thoughts on whether I should go to the main dealer, which is quite a long way from my house, or my local garage (just down the road) which I 100% trust. Thank you.
You can use your local garage, but they must use approved parts and fluids to maintain Kia's seven-year warranty. The garage will need to prove it has carried out the service to the required standard by providing an itemised invoice. If you do decide to use an independent garage, it's also important to note that your car may miss out on important mechanical and software updates (which are sometimes applied as part of the car's dealer service).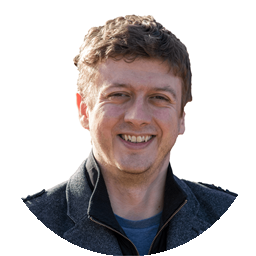 More Questions
* Sometimes we show a link with a * next to it. It means that it is an affiliate link and as a result helps HonestJohn.co.uk stay free to use. It's tracked to us and if you go through it, it can sometimes result in a payment or benefit to the site.