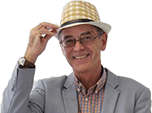 Can I expect a goodwill contribution on a five year old car?
A friend has an Audi A3 1.9tdi with full service history. She is second owner, it was an HSBC company car first.

The cylinder head has cracked with no overheating history. Would there be any point in trying to get Audi to contribute to costs? It's an 07-plate with more than 100,000 miles.
Asked on by gixerlad

Answered by
Honest John
Worth asking, but it is quite a big ask. The car is 5 years old with over 100k miles. Might get a result if the car has always been Audi maintained. Won't if it hasn't been.
Related models

Good choice of engines. Some petrol engines now chain cam. Comfortable and well built interior. cheap to run 1.6 TDI. Feels very refined especially on the motorway.