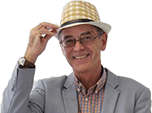 Do I need to tell my insurers of a speeding fine incurred in France?
As the registered owner of the car, I have received and paid a speeding fine in France. I was not driving nor was I in the car or country at the time. Do I need to tell my car insurers in the UK? I have no driving licence that can be endorsed.
Asked on by Mike Shenstone

Answered by
Tim Kelly
No, only where an endorsement has been placed on a licence has an offence taken place.
Similar questions

I've been fined 45 Euros for speeding in France. Do I need to tell my insurer? If so, will my insurance costs rise? Will the fact that I don't have any points, or UK driving convictions, influence the...

If I get a fixed penalty abroad, i.e. in Spain for 150 Euros for 68kmh in a 60kmh limit, are the points put on my UK licence? I assume I would need to tell my UK insurer.

I received a €45 fine in Calais when I triggered a speed camera. I paid this immediately on receiving the notification through the post and did not incur any points on my licence. During a conversation...