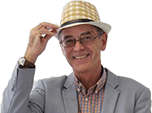 I borrowed my dad's small van and was stopped and fined for having no insurance despite having full comp cover?
I have fully comprehensive insurance and borrowed my dad's small - non-commercial van. I was pulled by the police and was given a penalty of £300 and six points on my licence. I was told I could not drive any kind of van on my fully comp insurance.
Asked on by holly mills

Answered by
Tim Kelly
The first question is how old are you? Just because you are fully comprehensively covered does not mean you are automatically covered to drive other vehicles. What does your certificate of insurance say? If it says you are covered to drive any other vehicle not owned by you, contest it in court. If the van was not being used in the course of business or for payment, you are fine as long as your certificate of insurance says you are insured.
Similar questions

My daughter renewed her insurance online and did not realise the payment had not gone through. Five days later she was pulled up by the police for driving while uninsured. She now has six points on her...

My insurance company have cancelled my van insurance due to a mistake that was made when purchasing online. I forgot to declare a motoring conviction for a bald tire I received four years ago, will this...

If I get a fixed penalty abroad, i.e. in Spain for 150 Euros for 68kmh in a 60kmh limit, are the points put on my UK licence? I assume I would need to tell my UK insurer.