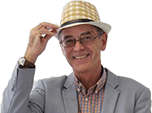 KIA Optima PHEV 2016 Road Test

The KIA Optima PHEV has some impressive stats. 205HP, 375Nm torque, 0-60 in 9.1 seconds, top speed 119mph, NEDC combined: 176.6mpg, CO2: 37g/km.
But the most relevant figure from January 2018 onwards is an electric range of 33 miles.
That's because, from 1 January 2018, all taxis and private hire vehicles presented for licensing for the first time will need to emit less than 50g/km CO2 and be capable of driving a minimum of 30 miles with zero emissions. (They also have to be either solely electric or have a petrol engine range extender.)
So the Optima PHEV qualifies very nicely. And, if you're a company driver rather than a taxi driver, you pay tax on just 7% BIK.
Surprisingly, it's also the best KIA Optima to drive.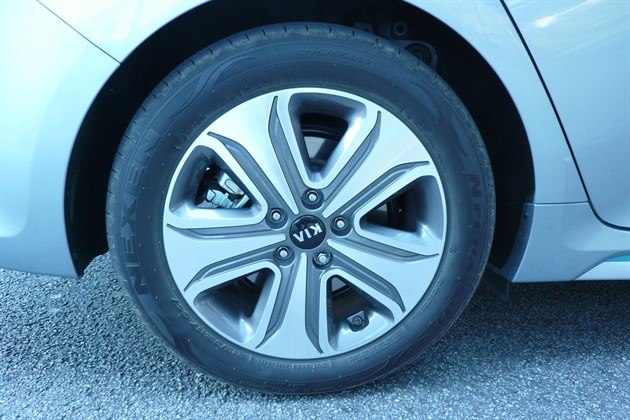 Sitting on sensible 215/55 R17 tyres (like a Mazda 6), it rides well, even on the rare rough bits of Bavarian roads we encountered on our test route. Being heavier it steers with more weight than Optima diesels.
Officially, it hits 60 in 9.1 seconds, which is good enough. Unlike a Prius or an Auris or a Lexus, it has a 6-speed dual clutch automatic transmission so the engine revs never frenetically overtake the car, even on hills.
Driving it like a private hire car it's smooth and virtually silent, comparing well with the slightly more powerful Volkswagen Passat GTE that costs £4,000 more and doesn't come with KIA's 7-year warranty. (KIA Optima PHEV £21,495; VW Passat GTE £35,500, both after government £2,500 plug-in car grant.)
Mitsubishi is also in the game with its Outlander PHEV. Obviously Toyota will catch up. A plug-in Prius IV had not been part of the plan because Toyota found that most drivers rarely bother to plug them in. But to remain top choice for private hire in London it will have to go PHEV.
But the Optima PHEV is here now, and if TfL institutes congestion charging for private hire cars and taxis over 50g/km, it already qualifies as exempt.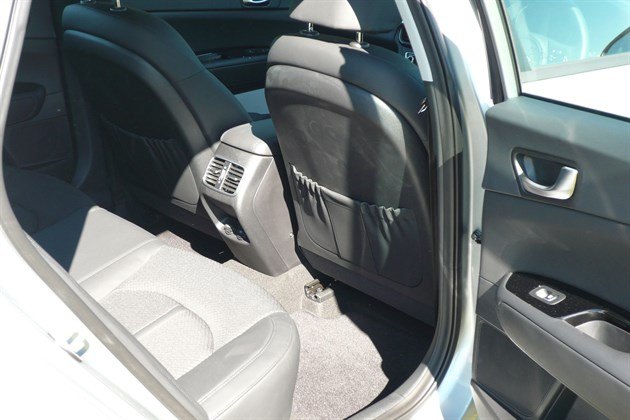 Rear legroom to rival a Skoda Superb. Just not a very well planned boot because the two lithium ion batteries take up space both behind the back seats and under the load floor.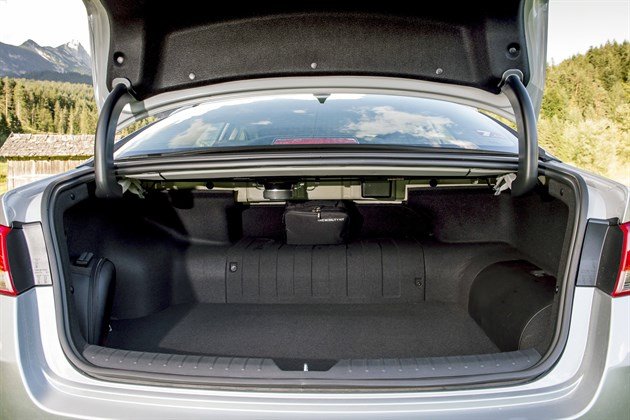 Clean new dashboard design, too. This arrived with the 2016 Optima facelift we drove in March. The new, larger touch-screen is better integrated in an excellent unfussy panel that is very pleasant to sit behind. An object lesson in how a dashboard should be.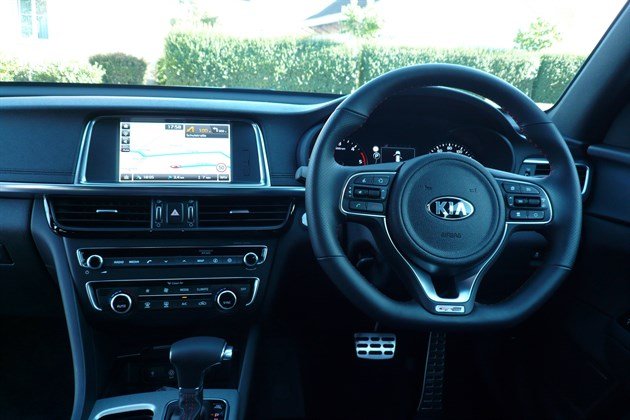 Mapping and GPS is by TomTom. And the system doubles up as a reversing camera with birds-eye view of the car and surroundings that makes positioning very much easier.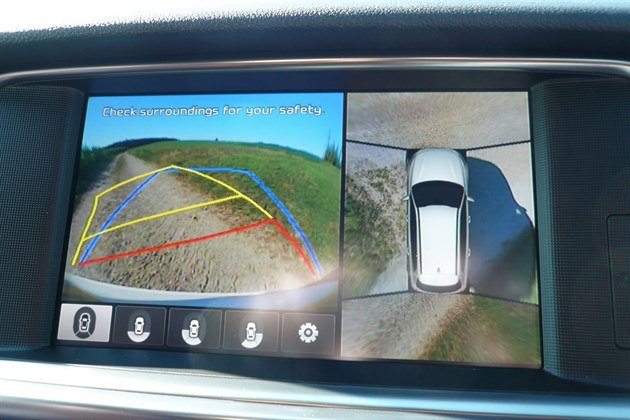 Altogether, a very likable, sensible, good-looking car.
And a useful alternative to a Prius or a Passat GTE.
2016 Ford Mondeo Vignale hybrid Road Test
2016 VW Passat GTE PHEV Road Test
2016 Mitsubishi Outlander PHEV Road Test
2016 Volvo XC90 T8 PHEV Road Test
More at KIA