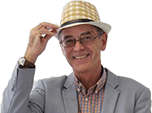 Ford C-Max 2.0TDCI 2006 Long Term Test
Wed, 04 Jan 2006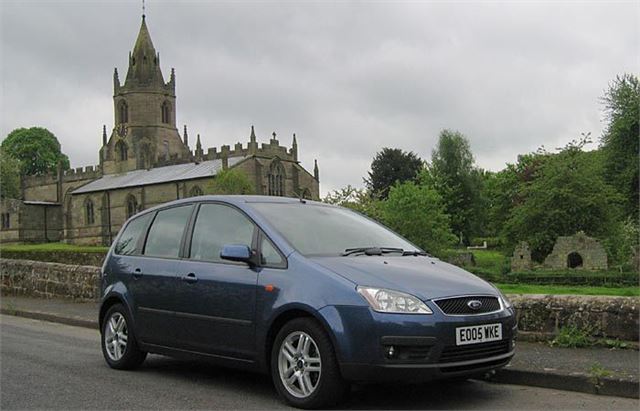 As I write, 'my'Ford C-Max 2.0 TDCI Zetec sits outside sparking like a new car from its recent £7 TOP's Simoniz carwash and polish.

That was very necessary after travelling 350 miles from the frozen, snow-covered North East on 28th December. Why does road salt turn everything black?

As usual, the car didn't miss a beat. The electric parking brake mechanism did not seize up in minus five degrees Northumberland temperatures. The wheels spun a bit in the frozen snow, reversing to the turning point on my dad's steep driveway. But once it was pointing the right way it hauled itself up the steepest bit no problem. The excellent Quickclear windscreen ensured perfect vision. Even a blizzard and frozen slush on the A69 didn't faze the car. All of which will be music to Ford's ears because my reason for having the C-Max at all was to dispel any fears people might have about electrical glitches, especially with the 2.0 TDCI.

I thought I was getting it for 6 months. Turns out to be a year. Ford even gave me both remote plip keys, which is trust indeed. (They usually hang on to the spare.)

And I can truthfully say the car has done its job perfectly.

A number of people can't see the point of the C-Max. They view it as nothing more than a Focus with a bit more headroom. And even I am completely unconvinced by the pointless permutations of the inward sliding rear seats. When you've got piles of legroom anyway, why would you want more?

However, that's not what the C-Max is about. The ace up its particular sleeve is comfort. Somehow, whether by accident or design or a combination of both, Ford has made it the most comfortable car in the world to ride in. Not the most luxurious by any means. Just the most comfortable. And also one of the easiest to get in and out of.

Ride comfort on its 205/55 x 16 tyres is excellent. Speed cushions, potholes and the general poor state of UK suburban roads are ironed out.

However you angle the backrest, you sit fairly high even at the seat's lowest setting. But that height in relation to the pedals is as near ideal as it can be. The gear lever is in the right place. The steering wheel is so adjustable it's easy to put that in the right place. The combined (optional extra) touch-screen satnav, radio, CD and climate control unit is in exactly the right place. Your sight lines are good, despite heavy, protective A pillars. And if the road is clear and you're feeling lazy the cruise control is a doddle to operate.

As well as that, at cruising speeds in 6th, the engine is so relaxed it relaxes you. It seems to pull about 37mph per 1,000rpm, so you are rarely driving at much more than 2,000rpm, with very little engine or road noise to wear you down.

I'd better not give you our journey time up to Northumberland. But our journey time back for 350 miles, including a diversion from the M1 to the M40, was 5 hours 15 minutes, an average of 66mph. Not bad since about 100 of those miles had snow on the carriageway.

And at the end of it I just stepped out, not a twinge. That's what I mean by comfort.

It doesn't use oil. In 5,000 miles I poured in half a litre, which is very good for an engine still 'running in'.

The car isn't 100% perfect, though.

Despite being able to set three different levels of assistance to the electro-hydraulic power steering, it can still feel a bit over centred, even on 'Sport'.

Get it onto an exciting road, like the B6275 and the A68 and you soon become aware of its handling limitations. It's good, but no sportscar, and nowhere near as good as a Focus hatchback, Citroen C4 or Peugeot 307SW.

With bright winter sunshine coming in through the screen you can't see the small digital clock, air temperature gauge and odometer in the instrument cluster in front of you. And I'm probably being stupid, but I haven't found a way of getting daytime illumination of the satnav screen when using headlights in daytime.

Diesel consumption has not been brilliant at an average of 41.62mpg over 5,763 miles. Most of that has been on Shell Diesel Extra because, though Ford recommends BP Ultimate, no one sells it in my neck of the woods.

And, since Peugeot chose to send me a long-term facelift model 307SW I've been able to compare the power delivery of the same engine in two different cars back to back.

In the Ford, torque can come in so violently at about 1,600rpm, that in second gear you have to be extremely careful in icy conditions. You can use this slug of power, or course. It's particularly helpful when joining motorways because it enables you to pick up speed indecently quickly. But it's also very 'turbo dieselly'. A great bellow of power that all too soon subsides and doesn't encourage you to take the engine beyond 3,000rpm.

In contrast, the torque delivery of the 307 is much more linear. And, with its far better handling and roadholding, that car is much nicer to drive quickly. It also has the ace up its sleeve of being a genuine 7 seater without looking like one.

But the C-Maxi is more comfortable to drive. And I've got to the point where, if I'm going somewhere I don't know, I simply key in the postcode and follow the satnav. That has rapidly become a feature I don't want to be without.

You'll see my first impressions of the C-Max from a week-long test of a 1.8 petrol Zetec further down the road test list.

And I'll do another report on this one in about 5 months time after which, sadly, it has to go back.