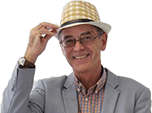 FIAT 500 MPW and Trekking Road Test

The FIAT 500L MPW and Trekking are two further examples of how a successful name is used to sell cars.
The truth is, the 500L bears as much resemblance to a FIAT 500 as a MINI Countryman does to a MINI, never mind the original tiny but groundbreaking ten foot long  cars they were reincarnated from.
But forget nostalgia. A young girl from the other side of the World once said to me, "John, I just saw a really cute little car. It looked like a MINI, but was much smaller."
That's how younger generations think. It's why the Austrian built MINI Countryman massively outsells the standard MINI in the Far East. It's why the World has taken to the Range Rover Evoque. And why the FIAT 500L in all its variations is likely to be a best seller too.
Let's start with the FIAT 500L MPW. Having called the Large FIAT 500 the 500L, it had seemed entirely logical to name its 20 centimetre longer version the 500XL.
But 'lifestyle' considerations took over and 'Multi Purpose Wagon' it became.
The car will be available from September 2013 as a 5-seater with a huge load area for around £800 more than a FIAT 500L. And with the full complement of seven seats and belts for around £1,500 more than a 500L.
To cope with the extra weight of seven bodies it has 'frequency dependent' dampers that self-adjust damping according to load. But, it has to be said, do give the car rather roly-poly handling on the twisty bits.
It will, however, genuinely seat seven in no more discomfort than a Nissan Qashqai +2. (Actually far less discomfort in the centre rear seat.)
And, as a school-run cum holiday car, it excels for a family of five.
The centre rear seats slide and tumble. The rearmost seats fold into the load area floor. And the passenger seat-back flops flat forwards so the cabin of the car can accommodate things like surfboards and ladders up to 2.6 metres long.
Perhaps surprisingly, it's available with an 875cc two-cylinder engine. The '900 TwinAir', as it's called, pumps out 105HP at 5,500rpm and 145Nm torque at 2,000rpm. It even has an 'Eco' mode reducing power to 98HP at 5,750rpm and torque to 120Nm at 1,750rpm.
Obviously, you have to get used to driving this version within a narrow rev band. But on the flat, in town, and on the autostrada, it acquits itself reasonably well. Though I wouldn't recommend it so someone who lives in the Pennines.
Most drivers will be a lot happier with FIAT's 1.6 litre Multijet diesel, which, though developing the same 105PS (at 3,700rpm), also stumps up 320Nm torque at 1,750rpm, making it much more relaxed to drive and also capable of climbing steep gradients.
On, then, to the FIAT 500L Trekking. This is already on sale in the UK and has been since 1st July.
It's only available in 500L top spec 'Lounge' trim, at a premium of around £700 over the Lounge. But comes with a slightly raised ride height giving 140mm ground clearance, some trick electronics similar to Peugeot's 2008 'Grip Control', and the same excellent 225/45 R17 Goodyear Vector 4 Seasons 'Mud & Snow' all-year-round tyres.
The odd thing is, this makes it really good fun to drive. Gone is the roly-polyness of the 500XL/MPW on corners. Instead, it grips and tracks round them confidently. Though Italian roads are a bit different from British Midlands roads, I'd say it's as decent to drive as the Peugeot 2008 with Grip Control, which I rate as its main competitor. Even the ride quality on 225/45 R17s was good. For looks, though, I think the less capable Renault Captur (no 'grip control') beats it handsomely.
FIAT sees this slightly differently, though. Regarding the 500L Trekking as up against the hugely successful Nissan Juke and the increasingly strong-selling MINI Countryman.
But to my mind, for the money (Juke 1.6DIG-T excepted) it's both a better drive and more practical than either of these two.
I liked it.
More at FIAT