Subaru Forester (2002 - 2008)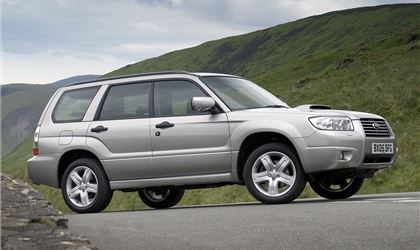 2.0 X 4 X 4
reviewed by Anonymous on 16 June 2019
5
Tax/Insurance/Warranty costs
5
Cost of maintenance and repairs
3
Experience at the dealership
3
How you rate the manufacturer
Scrapyard
Bought this car because of its size, I'm 6'9 so needed something that could be comfortable for me. I did a lot of research online and liked how highly other owners rated the Forester in general. My car had a good service history with no major issues and it was maintained well over its lifetime. I paid £1950 for it and since I had to pay an extra £2000 for various issues. Unfortunately it was a big dissapointment for me, break caliper issues, abs pump failure which had to be reconditioned, snapped hand brake cable and the list goes on and on. After 11 months of ownership I decided to get rid it and took advantage of Hyundai's scrappage scheme with the aim to recover some of the money I had to spend on it. I understand that it is a practical 4×4 and has a huge fan base but I have to say that this car is where it belongs now.
reviewed by purebob on 20 December 2017
reviewed by purebob on 20 December 2017
reviewed by Anonymous on 18 December 2016
reviewed by Big Alan1 on 10 September 2011
reviewed by Lygonos on 27 December 2010
Write your review
About this car
| | |
| --- | --- |
| Price | £17,677–£25,252 |
| Road Tax | K–L |
| MPG | 26.4–30.4 mpg |
| Real MPG | 99.4% |
Just reviewed...