MG HS (2020 on)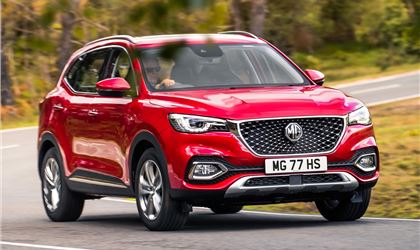 Excite
reviewed by Anonymous on 19 November 2020
3
Tax/Insurance/Warranty costs
2
Cost of maintenance and repairs
4
Experience at the dealership
3
How you rate the manufacturer
Lovely to drive, but not perfect.
From the off I found this car so lovely to drive, with plenty of space and very quiet on the road with no hint of the problem to follow.

After a short run out my wife and I stopped for a coffee break and after 30 minutes decided it was time to go home. I turned the ignition on, the dashboard lit up, but the car wouldn't start and a warning told me to "Release steering system" or something similar.

I tried everything I possibly could to turn the wheel, which I did with some effort, but the car still wouldn't start although the dashboard stayed lit as well as the daylight running lights which eventually went out after the battery completely drained 3 hours later.I couldn't even lock the car or turn off the radio etc.

After the dealer's breakdown truck decided against pulling my car onto the truck for fear of damaging it and left me behind, the AA were called out but that took another 2 hours so 3.1/2 hours after initial contact with my dealer, and on a very cold dark and freezing night we two pensioners were eventually dealt with, and it turned out to be a flat battery??That's after only clocking up 1500 miles,

Other things I dislike about the car is the amount of warning sounds it gives after every entry into the car. If you switch of some of the safety features you get a warning, and surprisingly if you switch them back on again, you get warning sounds!! Drives you b***** potty.

Would I consider another MG? Possibly, but after reading owner;s reviews first.I would give it lots of praise, but I value my friends so I couldn't risk recommending the car to them I'm afraid.
reviewed by Anonymous on 7 October 2020
reviewed by Anonymous on 21 June 2020
reviewed by oldroverboy. on 9 December 2019
reviewed by Anonymous on 9 December 2019
Write your review
About this car
Just reviewed...