Land Rover Range Rover Sport (2005 - 2013)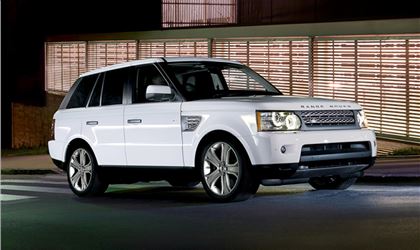 3.0TDV6 HSE
reviewed by Anonymous on 21 May 2018
2
Tax/Insurance/Warranty costs
2
Cost of maintenance and repairs
4
Experience at the dealership
3
How you rate the manufacturer
Great car to drive but shudder at its potential unreliability
Initially I was happy and thought it was a great car to drive. Lofty driving position and interior space and luxury made it a great cruiser. Fuel consumption (av 27mpg) is par for the cars size and weight (2.6t!).
However the cars are very expensive to maintain if you go through a main dealer. Also, even the youngest are now 5 years old so will be needing potentially expensive remedial work on wear and tear items.
I was finally put off by an engine failure at 65k miles. Horrible, jarring metallic sound then all systems died when coming out of a junction one afternoon.
Car was towed to my local dealer in Lewes who diagnosed crank failure and a new engine replacement. I then spent a worrying week wondering how much of the £20k cost was going to be covered under my extended warranty. Fortunately because I had maintained it regularly at a main dealer, LR was covering the entire cost of replacement. My experience dealing with Harwoods Lewes was very favourable during this time - they were adamant that I shouldn't be paying for the replacement costs and were very helpful liaising with LR.
I lost confidence in the car after this and have replaced it with an Audi. It was a great car, but if you were to buy one, get one that has had a main dealer engine replacement and make sure you have plenty of disposable income.
reviewed by Bazalab on 4 May 2014
Write your review
About this car
| | |
| --- | --- |
| Price | £38,250–£76,295 |
| Road Tax | L–M |
| MPG | 19.0–32.1 mpg |
| Real MPG | 88.8% |
Just reviewed...