Land Rover Discovery 2 (2002 - 2004)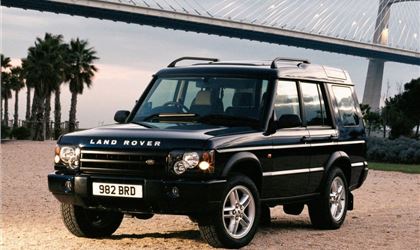 Landmark Td5
reviewed by Anonymous on 25 February 2021
5
Tax/Insurance/Warranty costs
5
Cost of maintenance and repairs
3
Experience at the dealership
Excellent 4x4 vehicle; comfortable both on and off road.
I have owned my Disco 2 for almost 15 years and used extensively in UK and Europe for 9 years. I was so impressed with the car that I exported it to Australia, where it continues in daily use, including some very hostile territory, without missing a beat.
To date, other than service items, I have only needed to replace the fuel tank pump,injector harness and the rear suspension air bags. (I spoke too soon, as today, I have had to replace the main battery, which came with the car when I bought it almost 15 years ago) All these items were relatively cheap to buy (battery excepted) and simple to install for a competent DIY-er.
Like all vehicles I have some criticisms, but apart from the almost nonexistent acceleration until the turbo comes on song, I really love this car.
reviewed by Spiders Fan on 13 May 2016
Write your review
About this car
Just reviewed...