Our Cars: Audi Q2 1.4 TFSI Sport S tronic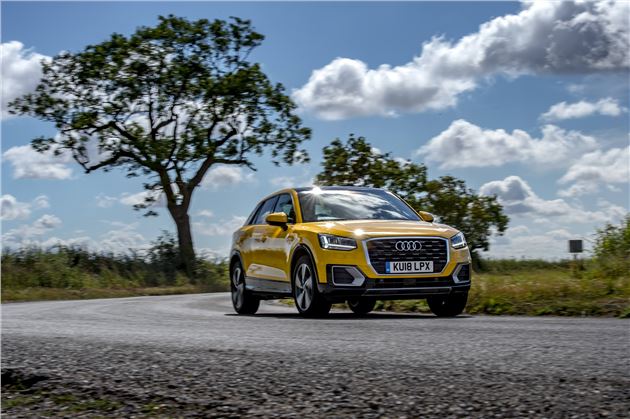 25 July 2018: To Bristol and back in our Audi Q2
The Details
| | |
| --- | --- |
| Current mileage | 1429 |
| Claimed economy | 52.3 |
| Actual economy | 42.2 |
This week I took our Audi Q2 to Bristol for a long weekend, which was a three hour trip from Bedford (where we left our dog for his own weekend break). A long trip is always an ideal way to test the limits of a new long termer because passengers love nothing more than to fiddle with every part of a new car to see what it does. At least, mine does.
As there was only two of us heading down south for the weekend, the Q2's 405-litre boot easily offered enough space for the two suitcases we brought with us. The boot is 50 litres larger than the Nissan Juke's. However, it doesn't quite match up to the 50 litres more you'd get with a Renault Captur.
But, like most crossovers, the boot is usefully square-shaped so it offers a practical, useable amount of space. And that practicality extends to the rear seats too.
While it isn't huge back there, you do get a good amount of space if you sit in the back - so long as the driver and front passenger don't push their seat too far back.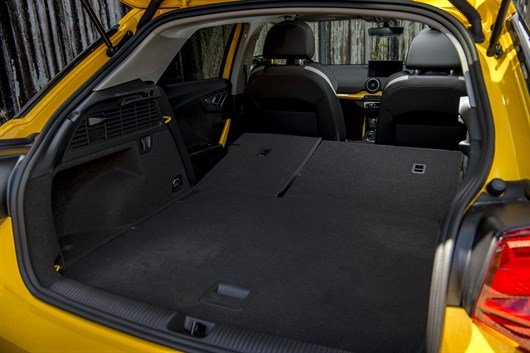 The Q2 has more than enough space for a small family, or just two people.
However, it isn't so nice in the back on a warm day. Returning to the car after a few hours on a scorching hot July day, we found it — as expected — roasting inside. While the front cooled down fairly quickly, the air con didn't reach the rear seat passengers very well, which could make for quite an uncomfortably hot ride.
While it's boring to mention, there's also plenty of useful storage compartments to keep things like bottles and snacks on a long trip to Bristol, or somewhere else that's 150 miles away. And the charging box in the centre console under the middle arm rest doubles as a good place to keep kitkats so they don't melt on a hot day.
Comfort in the Q2 is relatively good, and can be adjusted to different options like Dynamic, Sport, Comfort etc using the Drive Select button. It isn't as comfortable as a Volvo XC40, but it isn't uncomfortable enough to need to get out of the car and stretch mid-trip.
Overall, the Q2 is pretty decent for comfort, as you'd expect with a Volkswagen Group car. If only it had adjustable lumbar support...
« Earlier: Our Audi Q2 arrives...and it's yellow Later: Audi Q2 vs Volkswagen T-Roc »
Updates

It's time to say goodbye to our lovely yellow Q2, and we'd be lying if we said we wouldn't miss it.

The 1.4 TFSI in Audi's lineup has been replaced by the 1.5 TFSI (35 TFSI), but which engine would Georgia opt for?

Georgia likes the Virtual Cockpit in the Q2, but is it worth £1400?

Th new Audi Q3 is newer and nicer than the Q2, so why does it only cost a touch more than our Q2?

Audi has added some partial matting onto the rear pillar for customers who buy a Q2 Special Edition #2. Georgia takes you though the fancy, but pointless, optional extra.

Seasons changing get Georgia thinking about the first three months with her Audi Q2.

The Audi ticks all the boxes for young buyers who want a sporty, stylish and premium car. But what's up with the £21k price tag?

Georgia contemplates the triumphs and tribulations of owning a yellow car.

Georgia begins to find the lack of touchscreen in our Q2 slightly irksome...

Georgia puts our Audi Q2 through its paces against a VW T-Roc.

25 July 2018: To Bristol and back in our Audi Q2
Georgia takes her Audi Q2 on a trip to Bristol, but how does is fare on a long trip?

Our new Audi Q2 arrives, and the colour causes a range of reactions.