Our Cars: Audi Q2 1.4 TFSI Sport S tronic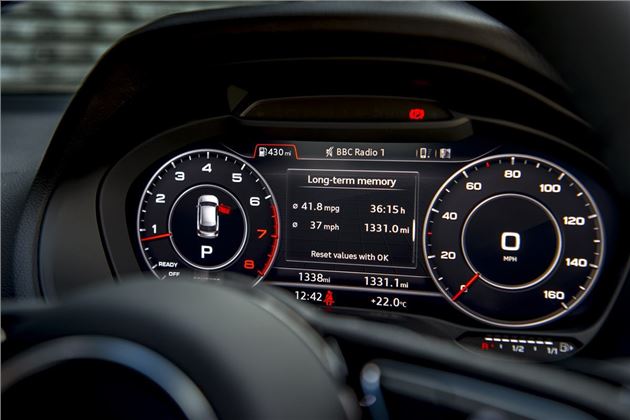 31 October 2018: Is Audi's virtual cockpit worth the money?
The Details
| | |
| --- | --- |
| Current mileage | 5291 |
| Claimed economy | 52.3 |
| Actual economy | 43.1 |
« Earlier: Does the new Audi Q3 make our Q2 look dated? Later: Does the 1.4 TFSI cut it in our Audi Q2? »
Updates

It's time to say goodbye to our lovely yellow Q2, and we'd be lying if we said we wouldn't miss it.

The 1.4 TFSI in Audi's lineup has been replaced by the 1.5 TFSI (35 TFSI), but which engine would Georgia opt for?

31 October 2018: Is Audi's virtual cockpit worth the money?
Georgia likes the Virtual Cockpit in the Q2, but is it worth £1400?

Th new Audi Q3 is newer and nicer than the Q2, so why does it only cost a touch more than our Q2?

Audi has added some partial matting onto the rear pillar for customers who buy a Q2 Special Edition #2. Georgia takes you though the fancy, but pointless, optional extra.

Seasons changing get Georgia thinking about the first three months with her Audi Q2.

The Audi ticks all the boxes for young buyers who want a sporty, stylish and premium car. But what's up with the £21k price tag?

Georgia contemplates the triumphs and tribulations of owning a yellow car.

Georgia begins to find the lack of touchscreen in our Q2 slightly irksome...

Georgia puts our Audi Q2 through its paces against a VW T-Roc.

Georgia takes her Audi Q2 on a trip to Bristol, but how does is fare on a long trip?

Our new Audi Q2 arrives, and the colour causes a range of reactions.