Road tax changes: Countdown to new rates for 2017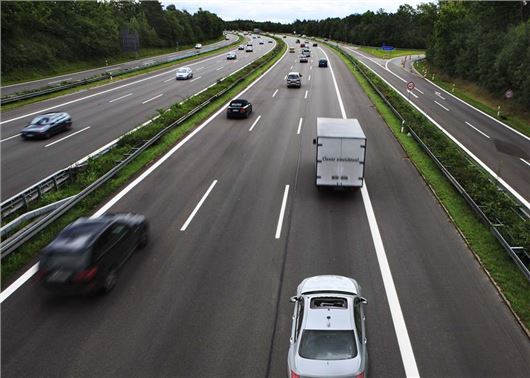 Published 01 November 2016
In five months' time, from 1 April 2017, all new cars will be taxed against three new VED bands - zero, standard, premium - with taxation calculated on a combination of emissions and the list price of the vehicle. The changes will not impact existing cars on the road.
This means that only cars emitting zero CO2 will pay zero VED, while the majority facing a flat standard rate of £140. Cars with a list price above £40,000 including any extras will pay an additional £310 per year - £450 in total - for the first five years in which the standard rate is paid.
Most family car buyers will pay between £100 - £160 for the first year rate, while the most polluting cars (255g/km+ of CO2) will pay as much as £2000. 
The change came after the former Chancellor of the Exchequer, George Osborne declared that the current VED system was unworkable, with three quarters of all new cars qualifying for zero VED. 
Looking for a tax free car before the new rules come into force? Check out the Sub-100gkm Club
How will the new VED rules affect me?
The current VED bands remain in place for all pre-2017 cars and the new rules will only impact vehicles bought and registered from 1 April 2017. However the rates for the current VED bands will probably rise.
Will electric car owners have to pay road tax? 
No. Electric vehicles will continue to qualify for zero-VED for the foreseeable future.
Tell me about the new VED bands
They're surprisingly simple. 'Zero' emission cars pay nothing, 'Standard' cars pay £140 a year and anything that costs more than £40,000 to buy will cost £140 a year, plus an additional £310 pa for the first five years. There are also new first year rates, spanning from £100 to £2000, depending on how much the car costs to buy and how polluting it is. 
Will owners of expensive cars be worse off?
Some will, given the hike in the first year rate. Buyers of expensive hybrids will also be punished, although the Government claims that 95 per cent of car owners will pay £140 a year. 
How will this impact owners of hybrids or low emission vehicles
If you buy a hybrid or other vehicle with emissions below 100g/km after March 2017 you will have to pay £140 a year in VED. If it costs more than £40,000 to buy then that will come to a total of £450 a year. However, if you already own a hybrid (or buy one before 1 April 2017) you will continue to pay nothing.
Is the government going to make more money out this new system?
They assure us they won't, but we're not so sure because there's a LOT of low emission cars out there that will fall into the £140 a year in VED bracket. There is some good news though, all of the money raised from VED will eventually be used to improve the UK's road structure. 
What about vans?
VED for commercial vehicles remains unchanged, for now.
And classic cars? 
No change there either. They will continue to pay the standard VED rates for pre-2001 cars.
Comments
Author

Dan Powell
Latest