2023 Kia EV9 electric SUV: price, specs and release date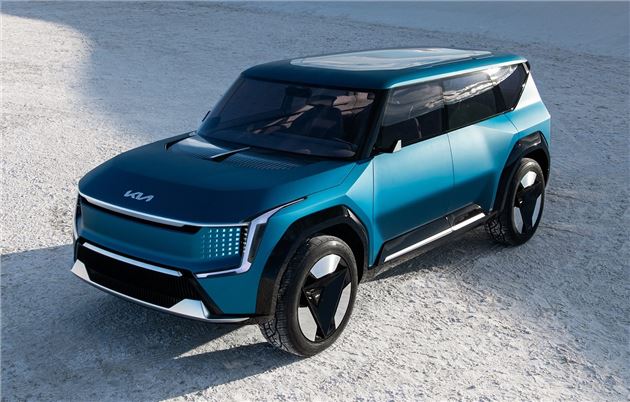 The Kia EV9 is a flagship electric SUV tasked with adding a sprinkling of glamour to a manufacturer that has come full circle from budget brand to a producer of class-leading mainstream models that rap on the door of premium cars from the likes of BMW, Mercedes-Benz and now Land Rover's Range Rover.
2023 Kia EV9 electric SUV: price and release date
The Kia EV9 will be a rival to models like the Audi e-tron, Tesla Model X and soon-to-be-electrified Range Rover when it goes on sale towards the end of 2023. It's expected to cost from around £55,000 for a entry-level rear-wheel-drive model rising to more than £80,000 for a high-spec four-wheel drive model.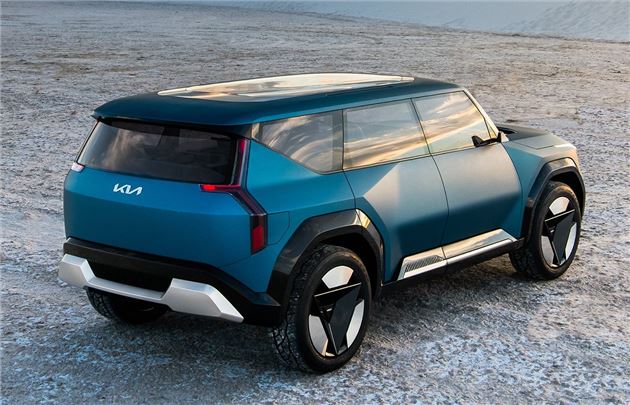 2023 Kia EV9 electric SUV: exterior and interior
The Kia EV9 will be the firm's flagship model so the fact that it gets an imposing form goes without saying. 
It looks like an old-school SUV with a boxy nose and power dome bonnet. Like the concept, you can expect the production model to get matrix LED headlights that can put a dark spot over other vehicles in your headlights so you don't blind them. The blanked-out grille – possible because the EV9's electric motor doesn't have the same cooling requirements as a petrol or diesel engine – will also stay.
Around the sides, boxed wheel arches push out of the EV9's flanks – like the Incredible Hulk bursting through his shirt – and you get black trim pieces that make the car look rugged and workmanlike. You also get high-tech features like rear-view cameras that replace drag-causing wing mirrors, solar panels on the bonnet top up the battery (a little) and roof rails that hide electrically when not in use for better aerodynamics. 
Pillarless doors, meanwhile, mean you get excellent access to the interior and the Kia's look is finished at the back with slim taillights that cut a recognisable signature at night.
In terms of dimensions, the Kia EV9 is 4930mm long, 2055mm wide, 1790mm tall and has a 3100mm wheelbase. By comparison, a Range Rover is 5052mm long, 2047mm wider and 1870mm tall. 
Inside the Kia, you can expect the production car to mirror the concept seen here – although the rectangular steering wheel is unlikely to make it to showrooms. You will get a huge infotainment screen, however, (it's 27 inches in size in the show car) and conventional buttons are likely to make way for touch-sensitive surfaces with haptic feedback.  
Material quality will be high – to match up to the posh competition – but also made from sustainable materials like recycled plastics and you can expect the EV9 to have a cabin that's bathed in light to make it appear that elements – such as the door armrests – are floating. 
Cabin space will be generous. The EV9 has room for seven people and all their seats can swivel 360 degrees for impromptu board meetings, you can expect the car to be loaded with smaller storage spaces and charge points, plus the boot will be huge – expect 600 litres plus.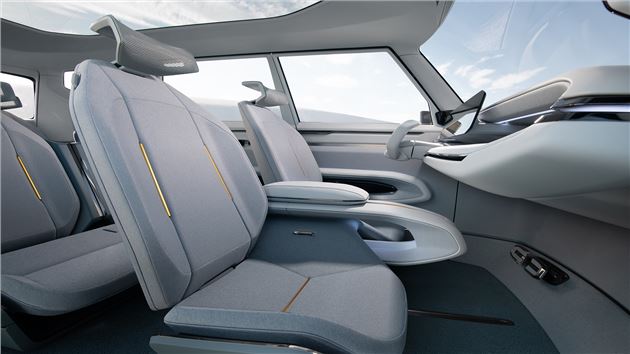 2023 Kia EV9 electric SUV: range and performance
The Kia EV9 is expected to be fitted with a huge 100kWh battery with an 800V electrical architecture that allows for charging speeds of up to 350kW, meaning you should be able to give an empty battery an 80 per cent charge in around 30 minutes.
Technical details have yet to be confirmed, but you can expect Kia to offer the EV9 in long-range and high-performance configurations. You can expect the former to get a single motor producing around 229PS for 0-62mph in under 10 seconds and a range of more than 300 miles.

A more powerful version – likely with around 325PS – will add a motor at the front making the EV6 four-wheel drive. Expect it to get from 0-62mph in under six seconds, although range will suffer – 280 miles from a full charge is possible.
The Kia EV9 is expected to cost around £55,000 when it goes on sale next year. 
2
Are Kia electric cars good?
Kia builds some of the best electric cars on sale, which class-leading performance and range. The company's flagship electric car – the EV6 – was crowned European Car of the Year in 2022. 
3
Do electric cars have gears?
Some electric cars, like the Porsche Taycan, have two gears – a gear for normal driving and a taller gear that helps preserve the battery at cruising speeds. However, most EVs have a single gear, which is possible because of the instant torque produced by electric motors. 
Before you step into a showroom, read our in depth guide to all the new cars coming in the next 12 months and beyond – some are well worth the wait.
Read more
Ask HJ
Can you recommend an EV estate car?
My son needs to change his car. At present he is running a Volkswagen Golf estate and needs to change it for a similar size and spec electric vehicle. I'd be grateful for some advice as to what we should look at. What are the options?
Take a look at the MG 5 EV. It's a really good electric estate car that represents excellent value for money. Otherwise, you could look at the Volkswagen ID.3 (although it's not available as an estate) or alternatives like the Hyundai Ioniq 5 or Kia EV6.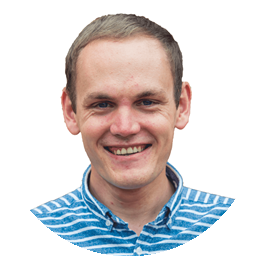 More Questions
Ask HJ
Can you recommend a safe SUV?
I need an SUV which is safe because I've been rear ended by an SUV twice and I have spinal issues and feel unsafe. My budget is £28,000. I wanted a hybrid. My favourite is Volvo but it's very expensive. What do you suggest please?
Try a Toyota RAV4. Your budget will get you an early example of the latest model (launched in 2019). It's a hybrid SUV with a five-star Euro NCAP safety rating – including an impressive 93% score for adult occupants. Also consider the (mechanically very similar) Lexus UX 250h.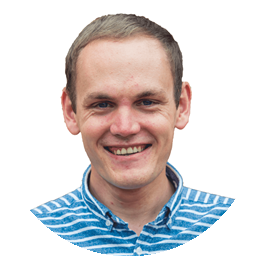 More Questions