2022 Nissan X-Trail: price, specs and release date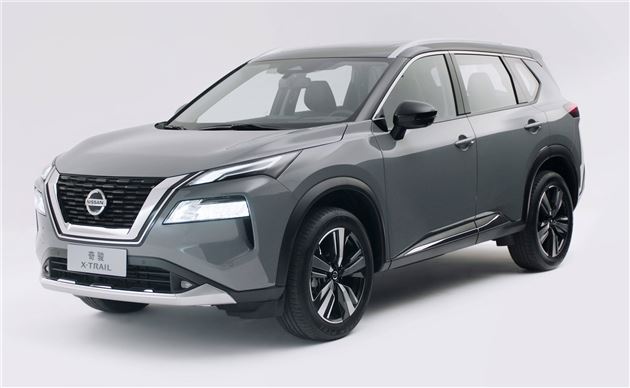 The new Nissan X-Trail has been unveiled. The new Nissan SUV gets seven seats, a posh interior and will be available with a petrol-electric hybrid engine. It's a rival to models like the Skoda Kodiaq, Peugeot 5008 and SEAT Tarraco. 
2022 Nissan X-Trail: price and release date
The Nissan X-Trail was revealed at the Shanghai motor show last year and it's expected on sale later in the middle of 2022 with a starting price of close to £30,000 rising to more than £40,000 for a top-of-range hybrid model. That is a significant price increase next to the old model, which started from a little over £25,000 but expect Nissan to balance your expenditure by giving the new X-Trail more standard equipment and an interior that's crammed with expensive infotainment screens.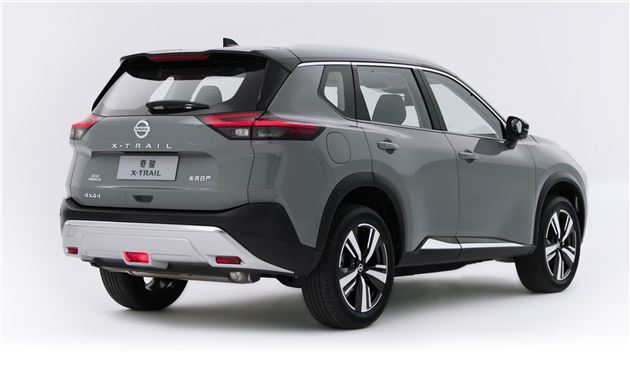 2022 Nissan X-Trail: styling and interior
While the old Nissan X-Trail looked like a Nissan Qashqai that had been enlarged in a photocopier, the 2022 Nissan X-Trail will have its own unique character.
At the front, that centre's around the car's corporate-face Vmotion grille, which is more pronounced than the old car's and has an angular design that suits the latest model's chunkier appearance. The bluff nose has more in common with a traditional SUV than a softly-styled crossover and the squarer styling carries through to the car in profile.
Around the sides, large creases in the bodywork highlight the X-Trail's wheel arches – like a 1980s suit jacket enhances your shoulders – and you get chunky protective plastic strips, plus roof rails that make it easy to fit roof boxes and cycle racks.
By comparison, the back end is fairly non-descript but you can expect it to have trick LEDs that's perform a welcome dance when you unlock the car.
While the new Nissan X-Trail's exterior trades on traditional chunky SUV styling, the interior has everything you'd expect to find in a modern family car – kicking off with a pair of huge infotainment screens.
A 12.3-inch display replaces conventional dials while you also get a 10.3-inch centre screen protruding from the top of the dashboard – making it easier to use than the low-set touchscreen fitted to the old model. Expect Apple CarPlay and Android Auto to be fitted as standard.
Everything about the new X-Trail will be geared towards family life so the front and middle row of seats will have plenty of room for tall adults, while the third row will be geared towards kids or occasional adult use. Numerous storage spaces – including bins in the doors and the centre console – will make it easy to keep the cabin tidy, while the middle seats will slide forwards and backwards on their runners, and recline.
The boot will also be generously sized and easy to load. It is expected to have a capacity of more than 550-litres and you can expect it to be crammed full of features including shopping hooks and a 12V power socket.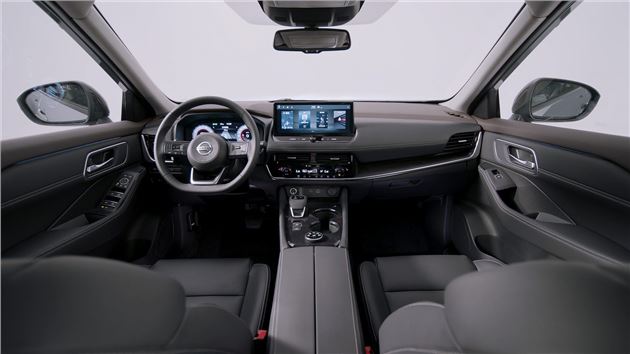 2022 Nissan X-Trail: engine and performance
The new Nissan X-Trail will get the same e-Power petrol-electric hybrid engine as the new Nissan Qashqai, which produces 188PS and 330Nm of torque.
Unlike most other hybrid systems, the Nissan's 1.5-litre petrol engine never drives the wheels directly, instead it acts as a generator to power the battery, which in turn sends energy to the electric motor that spins the wheels. That allows the petrol engine to run at its most efficient speeds translating into fuel economy of around 50mpg. 
Along with improved efficiency, this setup means the new Nissan X-Trail will drive like an electric car with instant and silent low down thrust that makes the car very relaxing to drive in combination with Nissan's regenerative batteries that mean it slows the minute you take your foot off the accelerator. 
You can also expect the Nissan X-Trail to be offered with mild-hybrid 1.33-litre petrol engines producing 140PS or 160PS.
Are Nissan X Trails good on fuel?
The new Nissan X-Trail will be available with an E-Power petrol-electric engine that should make it excellent on fuel. 
Is the new Nissan X-Trail four-wheel drive?
Nissan is expected to offer the new Nissan X-Trail with a four-wheel drive system that has settings for snow, gravel and mud. 
Is Nissan bringing out a new X-Trail?
The new Nissan X-Trail has already been revealed at the 2021 Shanghai motor show, it is expected to go on sale in the UK later in 2022. 
Before you step into a showroom, read our in depth guide to all the new cars coming in the next 12 months and beyond – some are well worth the wait.
Read more
Ask HJ
Which second hand SUV should I buy?
I'm looking at a second hand SUV. My choices are Peugeot 3008, Skoda Karoq, Mazda CX-5 or a Nissan X-Trail. Ideally I'd like a petrol for now. Is there a stand out car out of those four and any choice of engine or trim I should look for?
It really depends on what you're looking for. The Peugeot 3008 is stylish to look at inside and out, the Skoda is a great all rounder, the Mazda is great to drive, and the X-Trail is very roomy inside (as it comes from a size about all the other cars you mention). Generally speaking, they're all practical and don't cost a fortune to run for their size. In terms of which specific trim to go for, the mid-range model tends to offer the best value but the best way to decide is to download all the brochures and compare what you get like-fo-like. Standout features I would recommend are a reversing camera, Apple CarPlay/Android Auto and heated seats. You'll find links to our reviews for all the cars, below. https://www.honestjohn.co.uk/carbycar/skoda/karoq-2017/ https://www.honestjohn.co.uk/carbycar/peugeot/3008-2017/ https://www.honestjohn.co.uk/carbycar/mazda/cx-5-2017/ https://www.honestjohn.co.uk/carbycar/nissan/x-trail-2014/
Answered by
Russell Campbell
More Questions
Ask HJ
I want to replace my SUV with a smaller crossover. What do you advise?
I have a 2017 Nissan X-Trail with 35k miles. I love it but I'm finding it just too big. However, I want to retain the high driving position, heated seats and power tailgate. I'd only be able to add a couple grand to whatever I get for the X-Trail in part-exchange. Any suggestions? I'm appreciative of any advice offered. Thank you.
We'd recommend a Skoda Karoq. It's a great crossover SUV that represents excellent value for money. A powered tailgate is standard on high-spec SportLine and Edition models, but is offered as an option on the rest of the range. Alternatively, look at a Peugeot 3008. It comes with an electric tailgate on the top-spec GT Premium, but it's available as an option on the Allure Premium and GT.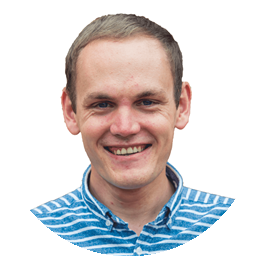 More Questions