2022 Mercedes-Benz GLC SUV: price, specs and release date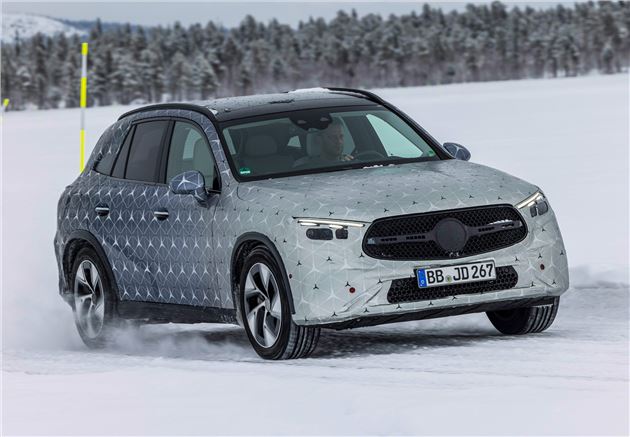 Official pictures have been revealed of the new Mercedes-Benz GLC SUV – a rival to cars like the Audi Q5 and BMW X3 – undergoing winter testing. The 2022 GLC is based on the new C-Class so you can expect it to get an infotainment heavy interior with augmented reality features, plug-in hybird tech, rear-wheel steering and air suspension. Keep reading for all the info we have so far. 
2022 Mercedes-Benz GLC SUV price and release date
The current Mercedes-Benz GLC is priced from around £45,000 for a 220d diesel model in AMG Line trim and you can expect the new car to cost roughly the same. Plug-in hybrid versions of the new car will likely be closer to £60,000 – owing to their complex hybrid tech and large battaries – while full-blown AMG performance models (not expected until late-2023) will start from around £80,000. The offical Mercedes-Benz pictures show a car that looks be going through the very final stages of testing, suggesting the car will be revealed towards the middle of this year.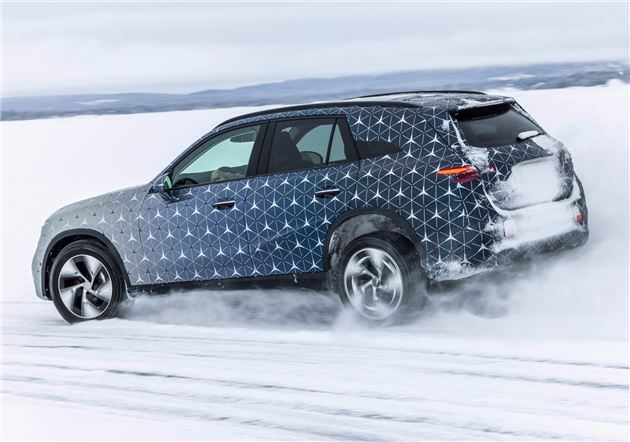 2022 Mercedes-Benz GLC SUV: exterior and interior
These official pictures show the new Mercedes-Benz GLC being put through its paces in Arjeplog, Sweden, where the slippery conditions are used to calibrate the car's throttle, brakes and assistance systems.
Mercedes has stayed conservative with the new car's styling. We can see intricately designed headlights peeking out from under the new car's wrap and a face that looks more defined than before, but this is still very definitely a GLC with a prominent Mercedes badge sitting proudly on the centre of its grille.
Much the same approach has been taken around the sides where you'll find the model's characteristically soft lines combined with plastic trimmed wheel arches that give it a more rugged appearance than a Mercedes saloon. Roof rails will also likely be standard making it easy to fit a roof box.
The GLC's practical boot is one of the main reasons you'll choose it over a C-Class and you can expect it to be framed by a pair of pretty LED taillights, while the car's exhausts will be hidden by the rear bumper as Mercedes prepares us for an electric future when there will be no exhausts at all.
If you're a fan of a radical styling revamp, then you'll love the new GLC's interior. It's set to get the same 11.9-inch tablet-style infotainment screen (pictured) fitted to the C-Class. The new infotainment screen will get the latest version of Mercedes' MBUX operating system complete with terrifyingly accurate voice recognition.
Augmented reality sat-nav will feature in the GLC for the first time giving you sat-nav directions that appear to hover over an image of the road on the car's infotainment screen. A unique GLC feature will be the optional 'transparent' bonnet, which uses augmented reality to superimpose an unobstructed image of the ground under the cars' bonnet, allowing you to position the front wheels with laser precision when off-roading. 
Buttons will be all but banished from the dashboard, but you can expect the steering wheel to have touchpad controls that let you flick through the car's 12.3-inch digital dashboard using your fingertips.
Where you used to find dashboard buttons, you can expect to find the GLC loaded down with pretty trim pieces and ambient lighting, you'll see flashes of chrome and seats finished in your choice of vegan or – for a premium – real leather. 
The latest GLC gets the new C-Class' MRA2 platform which should allow for neater packing and more interior space. The car's boot is expected to grow from 550 to 600 litres.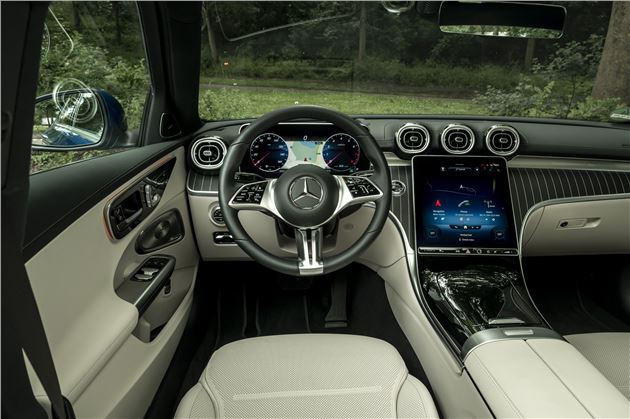 2022 Mercedes-Benz GLC SUV: engines, performance and specs
The new Mercedes-Benz GLC will feature a range of mild and full hybrid petrol and diesel engines that are shared with the new C-Class. All models will be fitted with four-wheel drive and a nine-speed automatic gearbox.
The foundations of the range will be laid down by the 204PS 200 petrol and 200PS 220d diesel, both of which come with a 48V electrical system that allows the car to coast at a cruise, harvest power under braking and can give the GLC a light electrical boost under acceleration – all of which aims to save fuel.
Both models should give you 0-62mph in around 8 seconds, while the petrol will return fuel economy of around 40mpg and the diesel around 50mpg.
Talking point of the range will be the 313PS 300e plug-in hybrid petrol, which will combine impressive performance – 0-62mph in around 7 seconds – with an ability to run for up to 62 miles on battery power alone, potentially saving you a fortune on fuel costs. Two plug-in hybrid diesels with the same pure-electric range will likely join soon after the GLC's launch.
Mercedes is claiming the new GLC will be its "most dynamic SUV from Mercedes‑Benz - on any terrain".
Helping it deal with Tarmac is a four-wheel-steering system that's a first for the GLC. At slow speeds, it can turn the back wheels in the opposite direction to the fronts, to give the GLC the turning circle of a small family car. At higher speeds, all four wheels turn in the same direction to make the car more agile in bends.
Another GLC first is air suspension, which gives Merc's SUV an adjustable ride height and should make it very comfortable over bumps.
Finally, you'll get a list of autonomous driving aids as long as your arm that'll accelerate, brake and steer the car automatically, as well as being able to take over the steering to dodge imminent collisions, read speed limits signs and adhere to them and park automatically in bay and parallel parking spaces.
1
Is the Mercedes-Benz GLC a luxury car?
The Mercedes-Benz GLC is a small luxury SUV with handsome looks and a posh interior. Even basic models have a neat infotainment system and an engine that offers plenty of power while not costing a fortune to run. 
2
Which is better the Mercedes-Benz GLC or GLE?
That depends on the space you need. The Mercedes-Benz GLC has loads of room for a family with young teenagers, while the GLE's extra room means it has plenty of space for four tall adults. Size is the main differentiating feature between the GLC and GLE in terms of design, infotainment and engines – they're very similar.
3
Is the Mercedes-Benz GLC four-wheel drive?
Yes, the Mercedes-Benz GLC is four-wheel drive, meaning it can deal with tricky terrain like mud, sand and snow. 
Before you step into a showroom, read our in-depth guide to all the new cars coming in the next 12 months and beyond – some are well worth the wait.
Read more
Ask HJ
What should I replace my Honda CR-V with?
I'm looking for a shortlist of possible options for a used (up to 3 years old) replacement for an ageing Honda CR-V. The Honda has been very practical, but it is now over 10 years old and I would like to try something different. I would still like my wish list to include the best features of the Honda, including good reliability, high driving position, automatic transmission and large luggage carrying capacity, but as it will be used for mainly local journeys with occasional longer trips, I would definitely like much better efficiency, so a petrol/hybrid option would also be preferred.
The Toyota RAV4 is the obvious choice. Both the current and the last generation RAV4 came with a hybrid option that makes them very cheap to run and you don't need to charge them. Both versions are known for their reliability and are also spacious. The Lexus NX is another option but it's quite small, while the RX is big but expensive. If you fancy a plug-in hybrid – which I'd only recommend if you have somewhere to charge the car at home – I'd suggest the new Kia Sorento. You can get PHEV versions of cars like the Land Rover Discovery Sport, BMW X3 and Mercedes GLC, but they're more expensive and not as spacious. Reviews of all these cars, below: https://www.honestjohn.co.uk/carbycar/toyota/rav-4-2018/ https://www.honestjohn.co.uk/carbycar/toyota/rav4-2013/ https://www.honestjohn.co.uk/carbycar/lexus/nx-2021/ https://www.honestjohn.co.uk/carbycar/lexus/rx-2015/ https://www.honestjohn.co.uk/carbycar/kia/sorento-2020/ https://www.honestjohn.co.uk/carbycar/land-rover/discovery-sport-2015/ https://www.honestjohn.co.uk/carbycar/bmw/x3-g01-2018/ https://www.honestjohn.co.uk/carbycar/mercedes-benz/glc-class-2015/
Answered by
Russell Campbell
More Questions
Ask HJ
Should I keep or swap my diesel car for an electric model?
The lease on my Mercedes-Benz GLC is up in a few months and I'm tempted to buy it at £23,000 with only 30,000 on the clock. Before, it would still be worth something in another three years time. But given current views of diesel, would it hold any value? Would I be better looking at a new I-Pace in the hope battery range will increase within a couple of years?
It depends what you use your car for, really. We wouldn't recommend changing your GLC for an i-Pace if you cover lots of long motorway journeys. Equally, it might be wise to change your car if you cover lots of short journeys which aren't suited to a diesel. It's difficult to say what's going to happen to residual values for diesel cars but, if anything, the drop in new diesels being bought today might mean there's more demand for second-hand examples in the future. As a compromise, we'd suggest swapping your GLC for a newer version, perhaps with a petrol engine.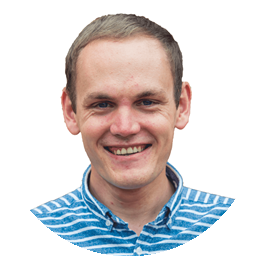 More Questions