Skoda unveils safety tech to better protect cyclists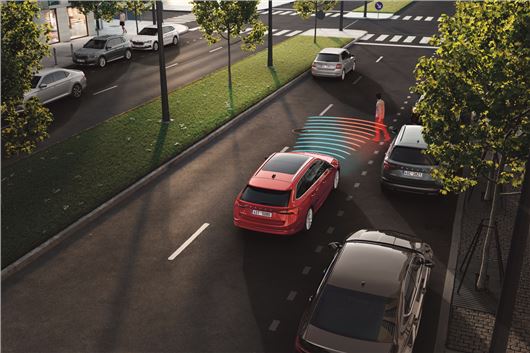 Published 09 June 2020
In honour of Bike Week (6-14 June), Skoda has announced details about the 2020 Octavia's new safety tech - designed to prevent collisions with cyclists and pedestrians.
The fourth-gen Octavia will feature Exit Warning (as part of the Blind Spot Detection system), which alerts drivers and passengers if there's an oncoming cyclist so doors aren't opened into their path. 
>>> Government considering £6000 EV scrappage scheme
The Blind Spot Detection system is fitted as standard to mid-spec SE L models. It uses cameras to observe potential hazards to the rear of the vehicle up to a distance of 35 metres and at an angle of approximately 120-degrees.
Additionally, Predictive Cycling Protection triggers a series of warnings to the driver if a cyclist is detected ahead – and will even engage the emergency brakes if necessary to avoid a possible collision.
From November 2020, an optional Turn Assist feature will be available too. This uses on-board cameras to monitor oncoming traffic when turning right at a junction, as well as identify cyclists and pedestrians. If immediate danger is detected when executing a manoeuvre, the vehicle will be brought to a complete standstill, triggering the warning signal and preventing a possible collision.
Finally, the optional Collision Avoidance Assist uses the front cameras to detect an impending accident and perform a controlled, evasive manoeuvre around the hazard, be that a cyclist or another vehicle. The system uses real-time data provided by cameras and radars to calculate the safest trajectory.
Comments
Author

Georgia Petrie
Latest