Revised Volkswagen Sharan prices to start at £26k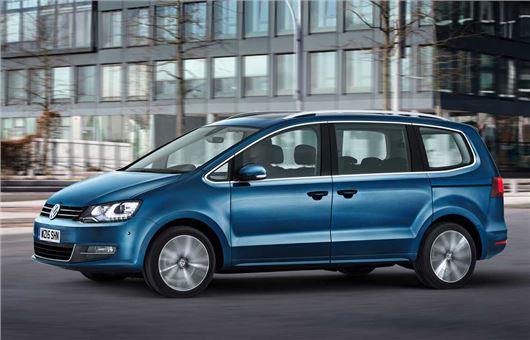 Published 03 June 2015
The revised Volkswagen Sharan is now available to order with the first cars due in October. Prices start at £26,300 which gets you the 1.4 TSI engine in S trim while the cheapest diesel is £26,970.
The changes to the exterior of the seven-seater are minimal but it does get more economical engines and a second generation touchscreen infotainment system on all models. Standard equipment also includes Bluetooth, an automatic post-collision braking system plus three-zone climate Climatronic air conditioning.
SE models get chrome roof rails, parking sensors front and back plis cruise control and tinted rear glass while the top SEL has adaptive cruise control, a panoramic sunroof and Discover Navigation.
There's one petrol engine choice - a 1.4 TSI with 150PS while the rest of the range is powered by the same 2.0 TDI engine with various power outputs of 115PS, 150PS and a top 184PS version. All engines, with the exception of the 2.0 TSI 115PS, are available with an optional six-speed DSG automatic alongside the six-speed manual.
Model

S

Gearbox
Combined
mpg
CO2
(g/km)
Price,
£ RRP OTR
2.0-litre TDI 115 PS
6-spd manual
56.5
130
26,970
1.4-litre TSI 150 PS
6-spd manual
43.5
150
26,300
1.4-litre TSI 150 PS
6-spd DSG
42.2
156
27,705
2.0-litre TDI 150 PS
6-spd manual
56.5
130
27,930
2.0-litre TDI 150 PS
6-spd DSG
54.3
136
29,410
Model

SE / SE Nav

Gearbox
Combined
mpg
CO2
(g/km)
Price,
£ RRP OTR
SE
Price,
£ RRP OTR
SE Nav
1.4-litre TSI 150 PS
6-spd manual
43.5
150
28,485
29,160
1.4-litre TSI 150 PS
6-spd DSG
42.2
156
29,890
30,565
2.0-litre TDI 150 PS
6-spd manual
56.5
130
30,115
30,790
2.0-litre TDI 150 PS
6-spd DSG
54.3
136
31,595
32,270
2.0-litre TDI 184 PS
6-spd manual
53.3
138
31,685
32,360
2.0-litre TDI 184 PS
6-spd DSG
53.3
138
33,035
33,710
Model

SEL

Gearbox
Combined
mpg
CO2
(g/km)
Price,
£ RRP OTR
2.0-litre TDI 150 PS
6-spd manual
55.4
132
33,360
2.0-litre TDI 150 PS
6-spd DSG
54.3
137
34,840
2.0-litre TDI 184 PS
6-spd manual
53.3
139
34,930
2.0-litre TDI 184 PS
6-spd DSG
53.3
139
36,280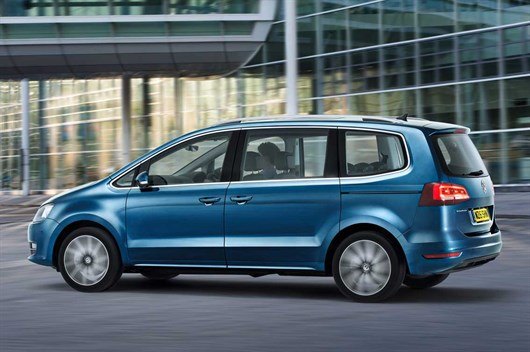 Comments
Author

David Ross
Latest