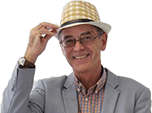 Jaguar XF to get new 2.2 diesel engine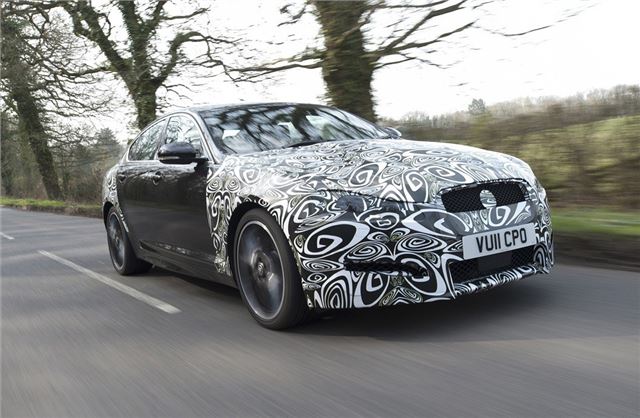 Jaguar's XF is to get a new 2.2-litre diesel engine which will be the brands most efficient engine yet. The four-cylinder common rail engine is the same one used in the Land Rover Freelander 2 and develops the same 190bhp while torque has been upped to 450Nm.
The key figures though are economy. Jaguar claims it will be capable of averaging 52.3mpg on the combined cycle while emitting 149g/km of CO2, which crucially is under the company write down limit of 160g/km making the Jaguar far more realistic for company drivers and a genuine alternative to the likes of the BMW 5 Series.
At the moment the XF comes with a 3.0-litre V6 diesel (shared with the Land Rover Discovery 4 and Range Rover Sport). It's available with 240bhp or 275bhp giving it tremendous performance but emissions aren't a strong point - both models post figures of 42mpg and 179g/km of CO2.
The new engine is currently being tested on UK roads in a prototype development vehicle. It features a water-cooled turbocharger with low-friction pistons, new injectors and a new crankshaft. Jaguar engineers have added a new oil pan and electronic systems affecting the crankshaft to allow the new intelligent Stop-Start system to operate more efficiently.
Intelligent Stop-Start aims to reduce the time spent in the shutdown and start-up phase of stop/start systems. systems. For example, if the car is approaching a busy roundabout, where the driver briefly brings the vehicle to a stop only to move off again quickly, the Jaguar system is able to restart the engine while it's shifting down from as little as 400rpm so it does not need to come to a stop. In most other systems the engine needs to shutdown completely before restarting again..
The Stop-Start function is estimated to increase overall fuel efficiency by between five and seven per cent.The development vehicle also debuts an advanced eight-speed ZF automatic gearbox. With the seventh and eight ratios effectively acting as overdrive gears, the new gearbox allows the 2.2-litre engine to be optimised to deliver swift responses when required and effortless motorway cruising. The sprint to 62 mph takes 8.5 seconds before achieving a maximum speed of 140mph.    
Jaguar engineers have put particular emphasis on sound deadening around the engine and bulkhead as well as active engine mounts to reduce vibration. The result is a 3dB reduction in cabin noise to make the car one of the most refined vehicles in its class.  
The new engine and gearbox will be fitted to the XF this year, with specifications and an estimated on-sale date being announced at the New York Auto Show at the end of April 2011.
Comments