Ford's PowerShift automatic available on more models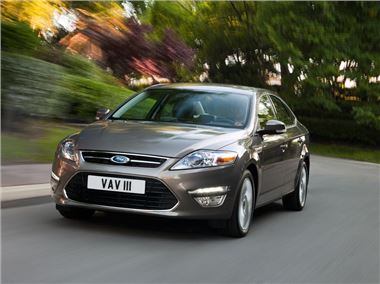 Ford's quick-shifting and efficient PowerShift automatic transmission is now available on more models - the Kuga, Mondeo, S-MAX and Galaxy. The new gearbox uses electronically controlled twin-clutch technology to challenge the performance and fuel economy of a manual gearbox with the comfort and convenience of a conventional automatic transmission.
On the Ford Mondeo, S-MAX and Galaxy, PowerShift is fitted as standard to the new, advanced 2.0-litre EcoBoost petrol engine. On these three models and on the Focus, C-MAX and Kuga, PowerShift can also be specified with the 2.0-litre Duratorq diesel engine, with resulting CO2 emissions as low as 149g/km.
The Ford PowerShift transmission has no clutch pedal - instead, the gearbox uses two automatically-controlled clutches to shift between gears almost instantaneously, providing a seamless flow of power to the wheels. This avoids the inefficiencies associated with a traditional torque-converter automatic, leading to improved fuel economy and reduced CO2 emissions.
Drivers have the option of using a full automatic mode, a sport automatic mode or selecting gears manually. In sport mode, the transmission adopts a sports shift schedule for more dynamic performance, while manual mode allows the driver to enjoy quick, slick gear changes by moving the shift lever forwards or backwards. Diesel models fitted with Ford PowerShift cost around £1500 more than the equivalent vehicle with a manual gearbox.
Comments