Paris Motor Show 2012: Nissan reveals TeRRA electric SUV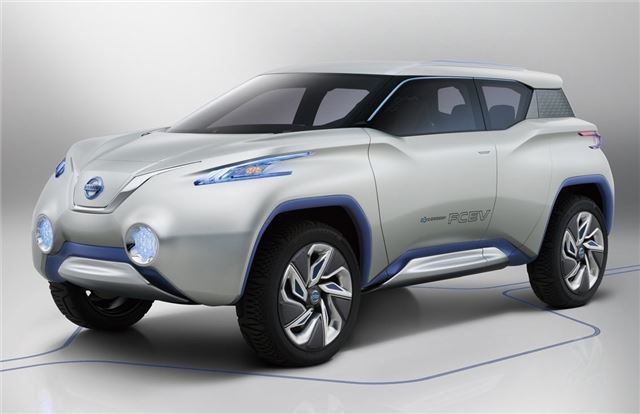 Nissan has brought its latest clean vehicle concept to the Paris Motor Show. The TeRRA uses fuel cells to power electric motors in each wheel, giving all-wheel drive and zero tailpipe emissions. It's a pure concept though, and won't go into production.
The styling echoes the current Juke, with two sets of headlights and bulging wheel arches. It's more angular though, with sharper lines and a narrow waist. The TeRRA is designed for active younger buyers who need a go-anywhere car that's suitable for everyday use.
The minimalist cabin is light and inviting, with a pine trim running from the dash into the doors and light coloured seats, as well as metal details. The instrument cluster is a removable tablet PC that acts doubles up as the car's key. Away from the car it's possible to stream information about the vehicle to the tablet too, plus it performs typical tablet PC functions like web connectivity.
The seating layout is diagonal, rather than typically parallel, which means the driver sits more centrally. The front and rear passenger seats can be folded flat too, for carrying large loads and things like sport equipment. The TeRRA will not go into production and instead serves as a demonstration of Nissan's ability to produce a fuel cell vehicle of the future, and it features technology that's been progressively improved since 1996.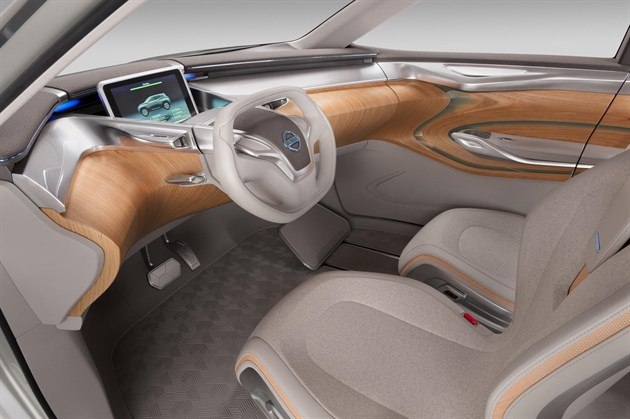 Comments