Geneva Motor Show 2018: Bullitt Mustang is heading for Europe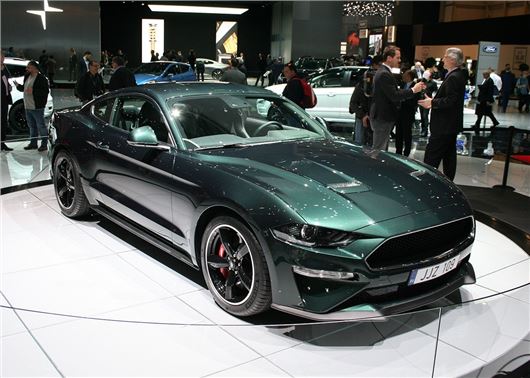 Published 06 March 2018
For many enthusiasts, it's the best car chase ever committed to celluloid – so to mark the 50th anniversary of legendary Steve McQueen film Bullitt, Ford has revealed a special edition of its latest Mustang at the Geneva Motor Show 2018.
There are no details on prices or availability for the UK, but Ford has confirmed that the Mustang Bullitt will reach Europe in June and be available in either Shadow Black or the classic Dark Highland Green paintwork (worn by the movie car). There's also 19-inch Torque Thrust alloy wheels and the odd dash of chrome around the grille and front window.
But it's under the bonnet where the latest Ford Mustang Bullitt gets interesting. Power from the 5.0-litre V8 is up to 481PS and 569Nm – good for a 163mph top speed (but not enough to worry the range-topping Shelby 350GTR). It'll sound good, though, as it comes with a retuned sports exhaust.
Inside, there is a nod to the car's on-screen heritage with a white cue ball on the gearstick (or shifter, as the Yanks like to say). And yes, it is a manual. Ford say numbers will be limited and expect it to be on sale in Europe in the spring, although prices are yet to be confirmed.
It comes after one of the original movie cars was restored in time to go on display alongside the new special edition at the Geneva Motor Show. Two cars were used in the original film chase (which took two weeks to shoot). One Mustang suffered most of the punishment on the famous San Francisco jumps and was scrapped. The studio sold the other car to a private buyer in 1974.
It's not the first time Ford has drawn on the film to push sales of its famous pony car. Both fourth and fifth generations of the Mustang were also given a Bullitt-inspired makeover. Both were limited in numbers and have proved popular with enthusiasts.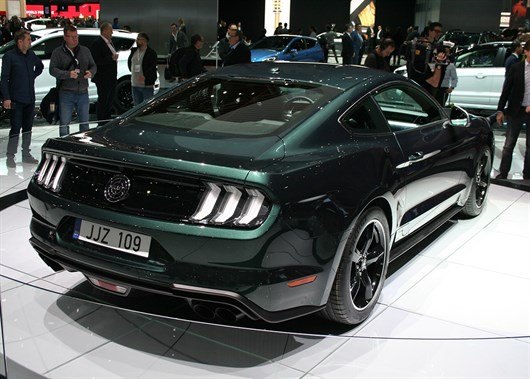 Comments
Author

Keith Moody
Latest