Volvo announces new C40 Recharge all-electric coupe SUV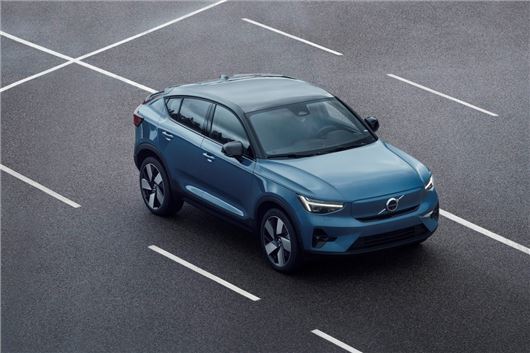 Published 03 March 2021
Volvo has set out plans for its second fully electric vehicle, the C40 Recharge. Prices are yet to be confirmed, but we expect a £50,000 price tag when it launches in 2022. An electric version of the next-generation XC90 seven-seater is also anticipated.
Volvo has promised to go all-electric by 2030, starting with the announcement that the new fully electric C40 Recharge will be available online only. The C40 Recharge will go into production this autumn and will be built alongside the XC40 Recharge at the Volvo manufacturing plant in Ghent, Belgium.
It will be followed by an electric version of the next-generation XC90, tipped to arrive next year, as well as a smaller crossover called the XC20.
The C40 Recharge is powered by twin electric motors, one on the front and one on the rear axle, with a 78kWh battery between them. Volvo says it can be fast-charged to 80 per cent in about 40 minutes on a 150kW fast charger. A full battery is good for around 260 miles, but over-the-air software updates mean this should improve over time.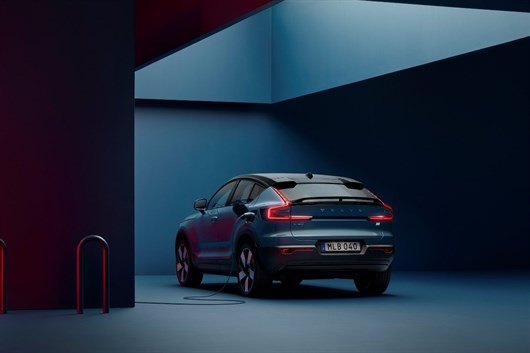 From the front end, the C40 looks pretty much the same as the electric version of the XC40 - though the  C40 is 70mm lower than the XC40 and a fraction shorter despite being the same width. It will also feature Volvo's new Android-based touchscreen infotainment system. Volvo has yet to release any images of the C40 Recharge's interior, although it's expected to be similar to the XC40 Recharge.
Prices have yet to be set, but the C40 will likely sit in amongst other luxury electric SUVs like the Audi e-tron and Jaguar I-Pace. We expect prices to start at around £50,000.
The C40 has been launched in line with Volvo's ambition for half of its global sales to be full EVs by 2025 and to be an EV-only firm by 2030.
>>> Fossil fuelled cars produce up to 400 times more waste than electric vehicles, new study claims
Comments
Author

Georgia Petrie
Latest