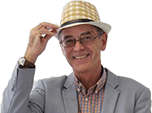 Review: W Motors Fenyr SuperSport (2019)
800HP 3.8 litre flat 6 RUF engined supercar from Dubai
Very limited edition. Only for the super rich.
W Motors Fenyr SuperSport (2019): At A Glance
Founded in 2012, W Motors S.A.L. is the first manufacturer of high-performance luxury sports cars in the Middle East. Based in Dubai, the company is fully integrated with activities ranging from Automotive Design, Research & Development to Engineering and Manufacturing, as well as Automotive Consultancy within its Special Projects Division.
Led by Founder and CEO Ralph R. Debbas, W Motors creates some of the most exclusive and technologically advanced vehicles in partnership with leading automotive engineering and manufacturing companies around the globe. The company also established a strategic alliance with sister-company ICONIQ Motors based in China in 2016 with the goal of developing an all-new design identity to address the industry's present day sustainable and forward-thinking needs.
The first hypercar created by W Motors was the iconic Lykan HyperSport, which starred as hero car in Universal Studios' Furious 7. The all-new Fenyr SuperSport is the latest model to be launched by the company, a limited edition with a production run of only 110 cars including 10 "Fenyr SuperSport Launch Editions".
W Motors will commence phase one of the development of its automotive facility in Dubai, United Arab Emirates in 2019, with the project set to be completed by 2020. The state-of-the-art facility will accommodate the production of W Motors' current and future models including electric and autonomous vehicles.