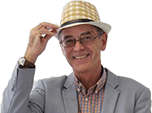 Volvo XC40 (2018–)
What's good
Five star 2018 Euro NCAP rating: 97% adult occupant safety, 87% child occupant safety, 71% vulnerable road users, 76% safety assist
Super-desirable styling, complete with contrast roof options and an interior that would shame a minimalist Scandi hotel.
Great ride comfort and general refinement, even on big alloy wheels.
Good range of efficient engines including a small capacity petrol option and a plug-in hybrid on the way.
Well priced provided you don't dally too long in the options list.
What to watch out for
Gets pricey very quickly if you go over the top with additional luxury and style additions.
There are more practical SUVs at the price.
Infotainment system isn't the most user-friendly.
9-1-2019: Apparently, the Volvo XC40 has an ABS reluctor ring based TPMS system that is more reliable but relatively slow to react compared to a more sensitive valve based system. One reader's only detected a puncture when the pressure in the tyre had dropped from 33PSI to 20PSI. (Valve based systems typically detect disparities of 3PSI or more, often setting off false alarms.)
4-7-2019: Report of touch screen failing to work on a Volvo XC40 after being exposed to the sun on a hot day (32C). Once ambient temperatures and the interior of the car cooled down it started to work again.
6-7-2019: Report of unspecified turbo fault on May 2019 Volvo XC40 that occurred 3 weeks into ownership. Now been with Volvo dealer 4 weeks and still they don't know what is wrong with it. 3 Different parts have been changed.
7-10-2019: Report of starting problems with June 2019 Volvo XC40 Inscription Pro T5 AWD. When this happens the car is completely dead – you literally put your foot on the brake, press the starter button and absolutely nothing happens. The first time was the day of delivery after owner had driven it home. The dealer suggested owner might have placed the key too close to a mobile phone, and to leave it in the drive for a while and try again with the other key. Then after about an hour it started. About two weeks later the same problem occurred. Then when owner tried to lock the Volvo to leave it, it wouldn't do that either. Dealer suggested the main key needed to be re-programmed which they did, and the car was fine for a while but then it all began again. It has happened around five or six times since delivery and last week after it failed to start on two consecutive days the dealer replaced the battery and adjusted the brake pedal sensor, but after two days of trying they were unable to find an actual specific fault. Sometimes but not always a warning notice is displayed on the central screen which states 'Service or Repair required', and that has continued to occasionally happen even since the latest work was carried out. Owner discovered by experience that when the car won't start, if he leaves it alone for between ten minutes and an hour the fault seems to correct itself and it will start okay – changing keys makes no difference. Neither does changing drivers. The maximum time without this problem happening has been about six weeks. Owner now has the car back from the dealer with a new battery and tweaked brake pedal switch. Owner has not yet done 1,000 miles in the car since June, so maybe the car's 12 volt battery is running low. Maybe electronic interference from something in the vicinity of the owner's home.
16-10-2019: Problem with starting XC40 T5 (7-10-2019 above) attributed to overly 'hard' brake pedal after the car had been standing for a while, making it difficult for the drivers to press the pedal hard enough to activate the brake pedal safety switch that allows the starter motor circuit to complete. Possible loss of vacuum in the brake servo causing the hard (unassisted) pedal?
30-10-2019: Report of SRS Airbag warning light coming on in July 2019 Volvo XC40, two months after delivery. It was caused by a faulty drivers side seatbelt senor which had to be replaced. Then in Ocxtober 2019 the "brakes failed whilst driving on a dual carriageway." So far, the dealer can find no reason for this that he is prepared to commit to.
16-11-2019: Strange report of noise coming from the indicator column of a Volvo XC40 and the wing mirrors retracting. Owner went to Volvo dealer and they said they had problems like this and were waiting for software to resolve it, which will not be available until March 2020. In the meantime they rebooted the system to correct it for the time being but said it might happen again.
We need your help with our latest Satisfaction Index, so that we can help others make a smarter car buying decision. What's it like to live with your car? Love it? Loath it? We want to know. Let us know about your car - it will only take a few minutes and you could be helping thousands of others.
Help us with the Honest John Satisfaction Index now