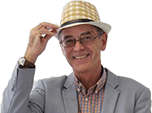 Volkswagen Sharan (2010–)
What's good
5-STAR EURO NCAP RATING: 96% Adult Protection; 80% Child Protection; 46% Pedestrian Protection; 71% Safety Assist. (96% is a very high score in the most important part of the test.)
27-3-2017: Positive report of a 2014/64 VW Sharan 2.0TDi DSG doing 1,650 miles between active regens, and that regen was triggered by a series of short 3 mile trips. Owners third of the model so he spots regens easily. Does a few long journeys 6 or 7 times a year and most journeys are 10 to 15 miles each way with a 40 minute stop in the middle. Doesn't drive hard keeping to the speed limit which is mainly 50 mph, with a little 70 mph, so running at low revs. Uses Shell premium fuel. AdBlue usage is low, around 10L used in 16,000 miles. Told by dealer if driven harder usage will go up. DSG tends to keep revs down and start stop eliminates a lot of idling. VW document says it will passively regen at speeds above 38 mph. VEHICLE HAS NOT HAD NOX EMISSIONS FIX.
What to watch out for
RHD Alhambras leave a triangular smear patch on the windscreen where the LH and RH wipers don't meet.
16-7-2012: Diesel DPFs require Adblue and some dealers charge an unreasonable amount for this. Can be obtained from around 25% of fuel service stations much more cheaply.
8-9-2012: Engine of 33k mile 2010 (less than 3 years old) Sharan 2.0 TDI became noisy. Swarf found in engine oil. Engine replaced under warranty.
28-12-2013: Complaint that Alhambra 2.0 TDI 140 (same as Sharan) ran out of Adblue on a long journey and that instructions for replenishing it were far from clear.
21-12-2015: Multiple faults reported on 2011 Sharan after 3 year warranty expired: Replace a leaking fuel tower, a defective nox sensor, a leaking water pump, a defective steering wheel control unit, a defective electronic driver mirror, EGR valve repalcement. Minor issues included keys and parking sensors. Now at 45,000 miles.
21-1-2017: Report from Switzerland of AdBlue heater of 2012 Sharan EA189 2.0 TDI 140 4motion failing at 47,000 kilometres and costing £700 to replace. VW Switzerland refused to contribute, but gave a £250 voucher for future servicing. Further investigation revealed that this has been a big problem in the USA. According to 'The Truth About Cars': "Owners of some Volkswagen TDI models are experiencing premature selective catalyst reduction (SCR) failures because of AdBlue heaters that, in some cases, aren't lasting more than 50,000 miles. According to a source who spoke to TTAC under the condition of anonymity, many Volkswagen TDI owners are arriving at dealerships after seeing check engine lights for failing AdBlue (diesel emissions fluid) heaters. Those heaters, explained the source, fail "based more on time than mileage" and cost over $1,000 to replace. The cost of the parts and labor is a slap to the face for many TDI owners, as SCR systems in those cars are not scrubbing the required amount of NOx from diesel exhaust even when the AdBlue heaters are operating properly. The AdBlue heater in question is covered under warranty for up to 36,000 miles or 3 years, whichever comes first. However, many of the failures are happening just outside of that warranty window, at around 50,000 miles or 4 years of ownership. With the increased focus on Volkswagen's diesel emissions, many have taken to the National Highway Traffic Safety Administration's complaints website to explain their issues and voice their displeasure with how Volkswagen is handling the issue." Subsequent email: The replacement AdBlue heater was eventually fitted Free of Charge, otherwise the bhill would have been 987 Swiss Francs (£680+).
27-1-2017: Report of problems with AdBlue sustem of high mileage (127,000 mile) 2014 SEAT Alhambra (same thing as Sharan). Adblue warning light coming on regularly. Each time a warning said fill before 600 miles owner filled it. Even though it was completely full he got an orange warning light which he believed is the one before the red when the car will not start. So he took his car to a SEAT franchise where they initially said he needed a new pump system. With labour, that was going to cost £2,500. However, they carried out more diagnostic tests and sent the details to SEAT technical department. As a result they told owner it was his fault (despite warning light) because he filled the system too regularly and the AdBlue has crystallised meaning that the car needs to have a new NOx sensor fitted at a total cost of £1,350. This work has now been carried out. At no time would SEAT's customer care department allow him to speak with anyone in its technical department. The SEAT dealer did not seem to know anything about the AdBlue system.
3-2-2017: Report from owner that NOx emissions fix now available for 2014 Sharan 2.0 TDI. The letter says there will be increased use of AdBlue and 5 free refills will be offered. Further checks by owner revealed that fuel line dampers will be fitted to injectors along with the software update. Owner told the update is optional and not to get it done if he didn't want to.
16-2-2017: Report of 2012 Sharan 2.0 TDI DSG, in for NOx emissions fix at 73,000 miles apparently found to need a new Diesel Particulate Filter at a cost of £1,600. It had already needed a new AdBlue heater in 2016 on a trip to France, at the owner's expense, costing £600.
17-3-2017: Report of failure of manual transmission of 2013 Sharan at 35,000 miles. Car has been serviced independently. Dealer estimated coast of replacing transmission at £5,000 and offered no help.
14-6-2017: Following report of 21-1-2017, having spent 300€ replacing a rubber concertina cover on the axle shaft, the repair seems to have done the trick.
23-7-2017: Another report of a Sharan 2.0 TDI needing a new AdBlue heater. This was a 2014/64. On same car, emissions warning light has come on. Probably a blocked EGR.
22-3-2018: Further UK report of failure of AdBlue heater in Sharan. Incensed owner of 2012 Sharan 2.0TDI states that since an emission adaptation 23R7 EA 189 NOx in January 2017 he got a sign on his dashboard indicating that he had a serious fault, and that he urgently needed to attend a dealership. He writes, "From that point onwards I was trapped into an expensive investigation, and replacement to get my Sharan back on the road. Without the work on my car, I had no car. This car is only 6 years old, which tells me that the life expectancy of a Sharan is just 6 years. I would not have bought a car with such a low life expectancy. Since the latter months of 2017 I have been seeking reimbursement from VW because: The increased use of AdBlue may have been the cause; When an engine management fault was indicated on the dash display, dealership in this area was unable to diagnose the fault without dismantling the unit from the vehicle, as they could not distinguish between, a failure of the sensor, or the heater. At that point owner was unable to drive away without payment for diagnosis and then replacement of the whole unit because it is not serviceable item by item. Instead he was 'caught over a barrel' for the replacement cost of the whole system £594.44. He must have missed the summer 2017 pledge by VAG to put right any problem that could be "consequential" of the NOx emissions fix for 2 years from the date of the fix and up to a total mileage of 160,000.
19-4-2018: Further report of 2012/6 Sharan 2.0 TDI DSG mentioned 16-2-2012. Dealer now says needs new NOx sensor for which it wants to charge £439.12. Dealer checling if covered by "consequential damage" pledge.
27-6-2018: Report of failure of Adblue heater of 2013 Sharan EA189 2.0 TDI at 60,000 miles. Owner had not committed to the NOx emissions fix so VAG would not acknowledge the failure as 'consequential' of the fix and dealer charged £631 (reduced from £721) to replace the Adblue heater. Owner ascertained that the NHTSA in the USA had ordered VAG to replace these AdBlue heaters FoC up to 120,000 miles. No such action from the KBA in Germany or the DVSA in the UK, which is reltively powerless.
21-9-2018: Problems reported with 2011 VW Sharan 2.0TDI after NOx emissions fix carried out in June 2017. All was OK until June 2018, then fuel economy halved. Dealer replaced EGR. Stop/start stopped working (probably weak battery). Cooling fan is on after almost every journey, no matter how long it is. (Will be due to continued active regeneration of DPF). Engine management light and DPF light comes on on long journeys and after the most recent of these journeys (it came on 3 times ) owner took it back to the garage who told her Turbocharger needs replacing at a cost of £2,000.
11-11-2018: Report of wet clutch DSG transmission failing in 2017 VW Sharan at 55,000 miles because owner neglected to change the fluid and filter at 40,000 miles.
30-4-2019: Report of DPF light comong on in 85,000 miles 2014/64 VW Sharan 2.0TDI DSG. Fumes coming into car vias ventilation system. When driving above 60mph car goes to limp mode and loses power on hills. Been to garage they changde turb, cleaned DPF, serviced a/, etc. Spent nearly £3k. But still problem is same when going above 60mph car goes to limp mode (glow up plug sign start flashing) and consuming too much fuel. Been to 3/4 garages they can't even find actual fault. Even VW Crewe can't also find the actual problem. (No mention of whether or not the NOx emissions fix was carried out.)
14-8-2019: Report of leaking oil filter housing on 2012 VW Sharan. O nline 'OEM' parts on sale around £80 v/s £270 from VW.
Recalls
7-5-2012: Seems to be a TSB over the electrics, a fault in which is holding up the production of looms for towbars.
7-3-2018: R/2018/062: VW Beetle, Eos, Golf, Jetta, Passat, Scirocco, Sharan, Tiguan, Touran: On vehicles with diesel engines and stop/start system, the starter motor may be permanently activated because the return spring in the solenoid switch is bent or broken. If the permanent current supply to the starter motor is not noticed, overheating of the component with local scorching damage and a vehicle fire is possible. FIX: Recall the vehicles that are likely to be affected and replace the solenoid switch. BUILD DATES: 1-3-2011 to 30-11-2011. VINS: WVWZZZ16ZBM100164 to WVWZZZ16ZBM130266; WVWZZZ13ZBV034137 to WVWZZZ13ZCV009398; WVWZZZ1FZBV013207 to WVWZZZ1FZCV009587; WVWZZZ1KZBM692205 to WVWZZZ1KZCW500862; WVWZZZ3CZCP002191 to WVWZZZ3CZCP000031; WVWZZZ16ZBM100164 to WVWZZZ16ZBM130266; WVWZZZ7NZBV032922 to WVWZZZ7NZCV009132; WVGZZZ5NZBW103889 to WVGZZZ5NZBW124589; WVGZZZ1TZBW087337 to WVGZZZ1TZCW002324; WVWZZZ3CZBE360689 to WVWZZZ3CZCE523000.
We need your help with our latest Satisfaction Index, so that we can help others make a smarter car buying decision. What's it like to live with your car? Love it? Loath it? We want to know. Let us know about your car - it will only take a few minutes and you could be helping thousands of others.
Help us with the Honest John Satisfaction Index now