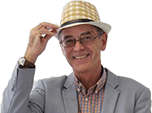 Vauxhall Vectra B (1999–2002)
Last updated 18 December 2018
Facelifted Vectra is a straightforward and comfortable family car, well suited to motorway use, better than the previous Vectra, cheap to buy.
Lacklustre handling, fares badly in reliability surveys and can suffer from a long list of mechanical problems.
Updated 18 December 2018
Report of 1999V Vauxhall Vectra reaching 283k miles with very few problems.
Introduction
Owners' reviews
Under rated car but really needs to go round corners better