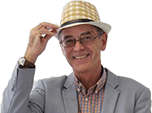 Vauxhall Vectra B (1999–2002)
Last updated 14 September 2015
Facelifted Vectra is a straightforward and comfortable family car, well suited to motorway use, better than the previous Vectra, cheap to buy.
Lacklustre handling, fares badly in reliability surveys and can suffer from a long list of mechanical problems.
Updated 1 March 2001
Larger-engined model announced
145mph 2.6 GSi with bigger brakes, priced at £18,595 from Spring 2001.
Introduction
Owners' reviews
Under rated car but really needs to go round corners better