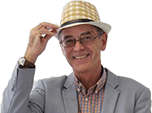 Vauxhall Tigra (1994–2000)
Last updated 14 September 2015
Corsa-based car with cute looks. Responsive engines are also fairly economical.
Rear seats for children only. Nothing special to drive. 'Girly' image a real turn-off for some.
Updated 9 March 2001
Recalled again to fit re-inforcing plates to front seat runners to prevent rails from fracturing also recalled again to replace seat belt buckles with quality assured buckles.
Introduction
Owners' reviews
Appalling fuel consumption, Super fun!