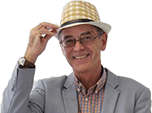 Toyota Starlet (1990–1996)
Last updated 20 July 2016
Solid, reliable small car with good engines.
Tight for space in the back seats and luggage area. No power steering.
Updated 22 March 1990
Toyota's smallest car (in the UK anyway). Very light weight, starting at 710kg. Good little 12-valve 1.0 litre 54 bhp and 1.3 litre 74 bhp engines. 1.0 litre dropped in January 1993. Totally reliable...
Introduction