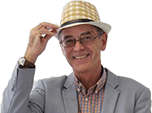 Toyota Space Cruiser (1983–1995)
Last updated 20 July 2016
Compact on the outside, seats up to eight inside.
Likely to be rusty, clocked or bodged, and possibly all three. Repairs can be expensive if you can find the parts.
Updated 12 March 1983
MPV based on Lite Ace van. Compact at 14' 1" by 5' 6" and offering up to 8 seats inside. 1,812cc 78bhp engine from 1983 to 1985; 1,998cc 88bhp from then on. Five on the tree manual or three speed + overdrive...
Introduction