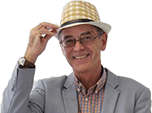 Toyota Ractis (2006–2011)
Last updated 20 July 2016
Attractive 2nd generation 'Yaris Verso'.
Never officially imported to the UK as not thought to be commercially viable. Seems to have been Japanese market only.
Updated 10 October 2005
On sale in the Far East badged as the Toyota Ractis. Upright body with four very wide side doors. Obviously based on 2nd generation Vitz/Yaris from clues such as the front wings, the way the door-shuts...
Introduction
Looks are everything. In dark metallic blue, with optional alloy wheels, the Toyota Yaris Verso almost looks okay. In pale metallic gold, like the one I had, anyone under the age of 50 would have to be extremely thick-skinned to drive one.
But the fact is this is a car aimed squarely at the over 50's. Its four high and wide opening doors make it the easiest car to get into and out of you can buy.