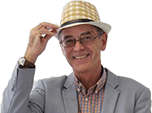 Toyota Previa/Estima (2007–)
Last updated 21 January 2019
Third generation Previa available with petrol engines, diesels or hybrid powertrain.
Never officially imported to the UK, but some came here after 'end of life' in Japan.
Updated 21 January 2019
Toyota Estima owner quoted £3,000 by Toyota dealer to have the front springs and struts replaced on his 2007 reg Estima.
Introduction