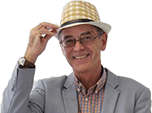 Toyota Previa/Estima (2007–)
Last updated 20 July 2016
Third generation Previa available with petrol engines, diesels or hybrid powertrain.
Never officially imported to the UK, but some came here after 'end of life' in Japan.
Updated 11 May 2011
Hybrids should be trickled charged, not jump started (bulletin from Toyota how to do it correctly). If a recovery agent connects jump leads directly to either hybrid battery and than to his battery the...
Introduction